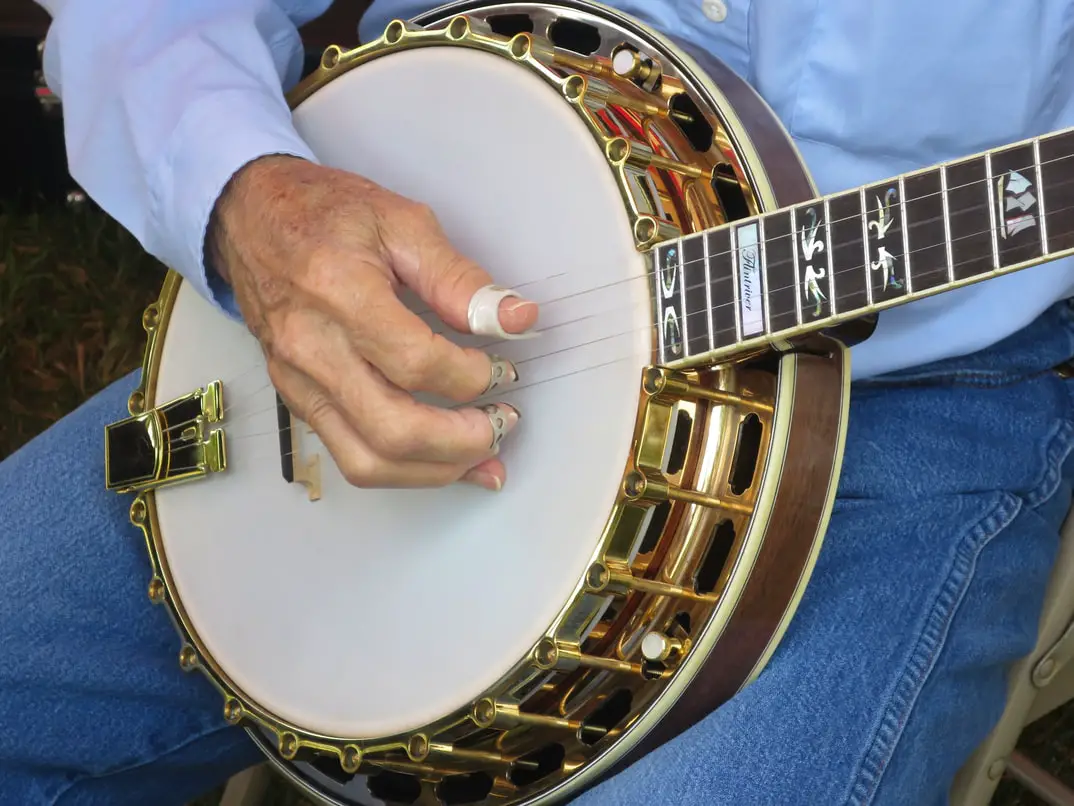 The banjo is a very distinct-sounding stringed instrument played or strummed with your fingers or a pick. We know it for its bright, crisp, and fast sound.
The banjo is most associated with country music and blues but has also been popular in rock music.
More and more people are deciding to pick up the banjo, which has sparked a revival in the popularity of this stringed instrument. But along with the revival, comes some commonly asked questions.
In this article, we will answer some of the more common and frequently asked questions about the banjo such as why are banjos so heavy, can banjo be self-taught, do banjos need to be humidified, and of course, what is the best banjo for a beginner?
Table of Contents
What Is the Best Banjo for a Beginner?
1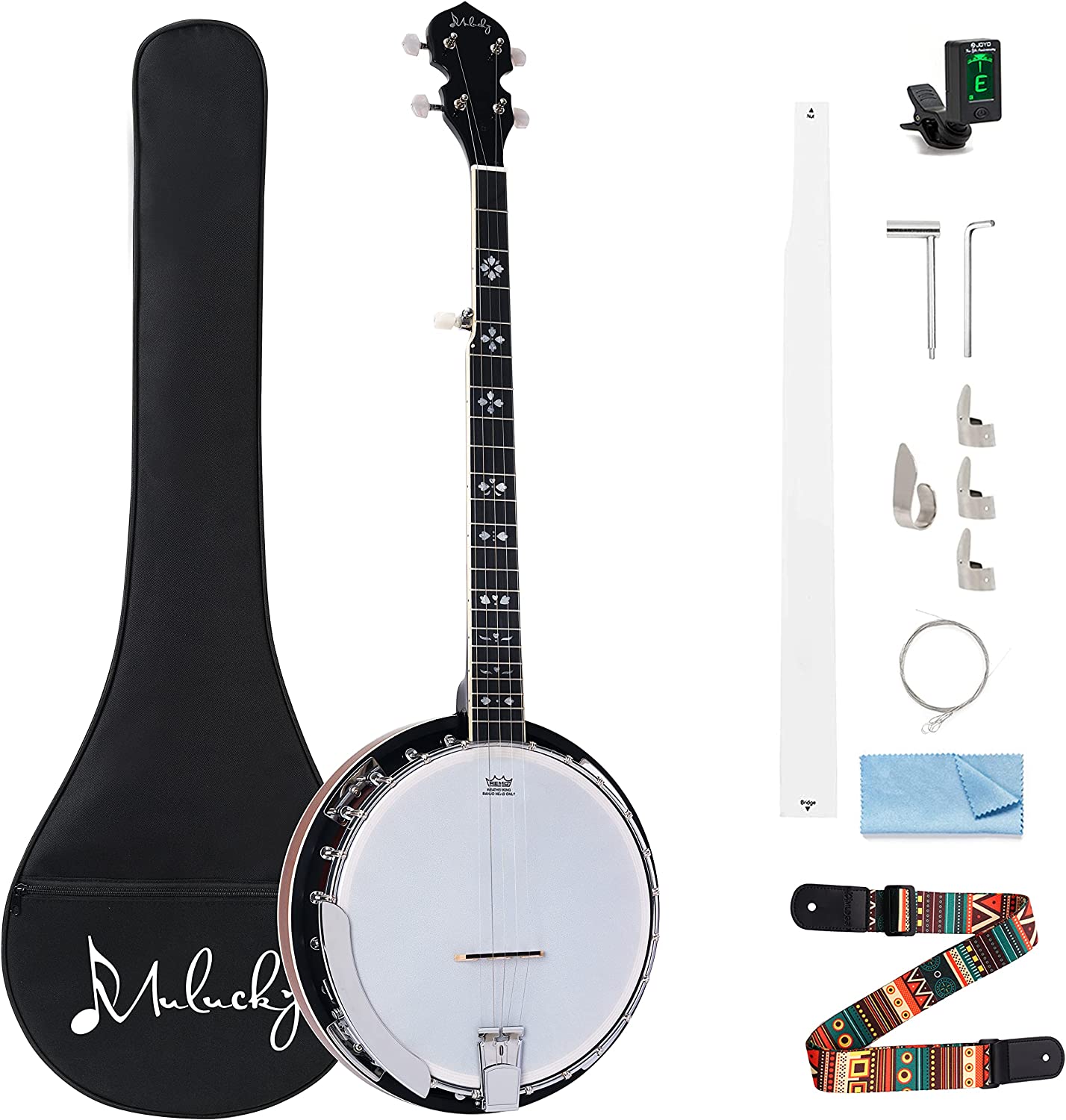 Full Kit with everything you need
Remo Head
Traditional 5 String Style
Adjustable Bracket
Geared 5th tuner and adjustable truss rod
2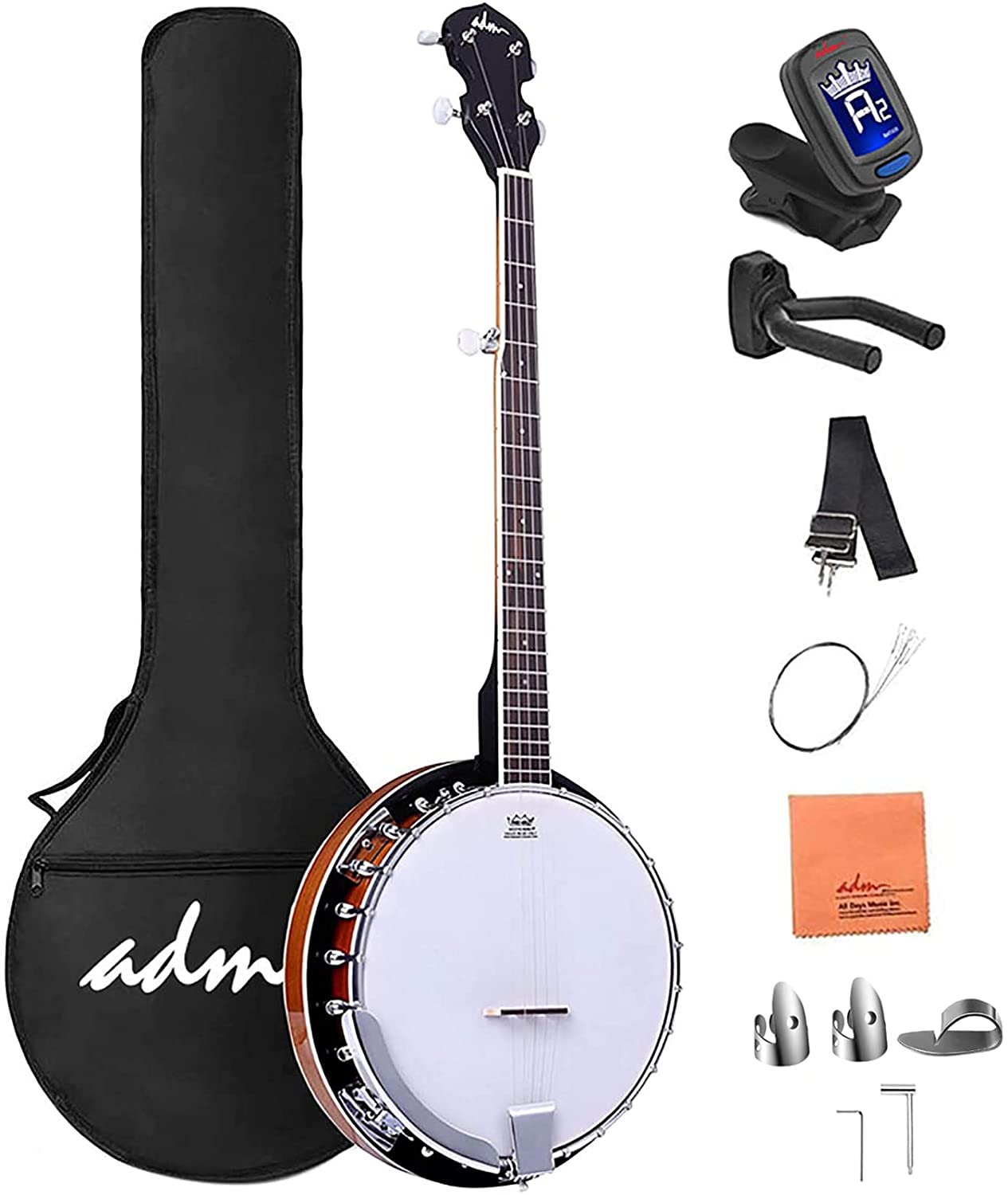 High-Quality Remo Drum Head

Mahogany fingerboard and bridge

Geared 5th Tuner

Full Beginner Kit
3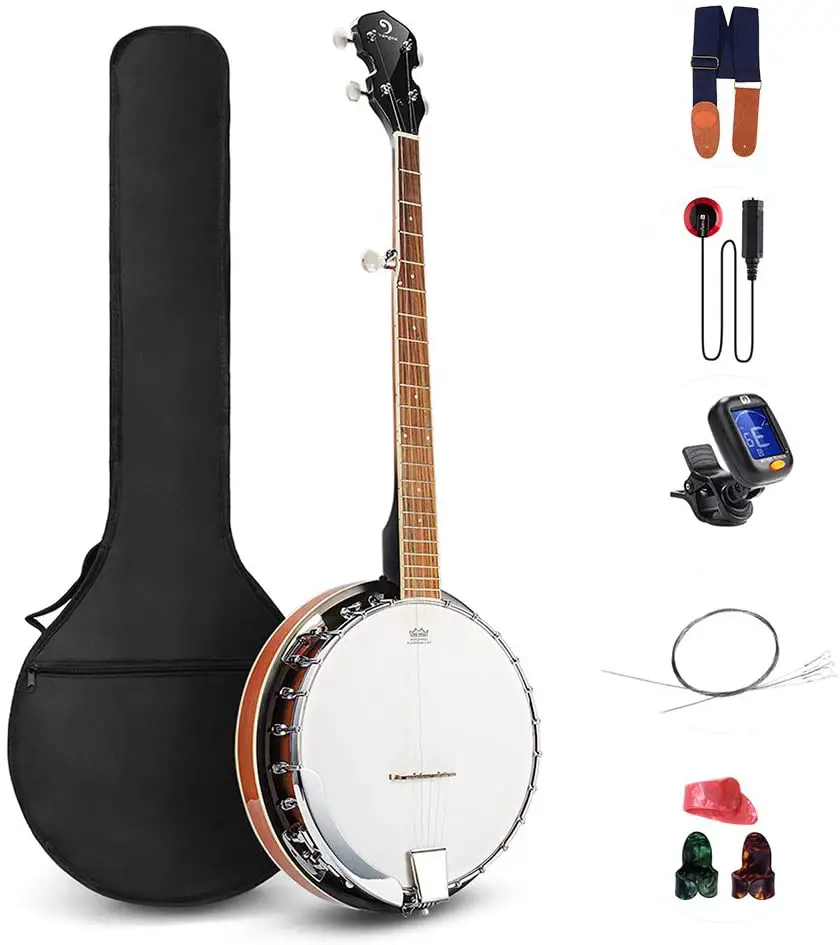 Remo Drum Head

Adjustable string height
Full Beginner Kit
If you are looking for the best banjo for a beginner, a 5-string banjo would be a sound purchase.
The 5-string banjo is perfect for most folk, bluegrass, and country music. If you plan on playing jazz tunes, the 4-string will be your best bet.
I've put together 3 excellent selections below. Every selection is a full-kit that will have everything you need to get started, such as a gig bag, digital tuner, extra strings, and a shoulder strap.
Any of these choices would be a good starter-level banjo for a beginner.
Why Are Banjos So Heavy?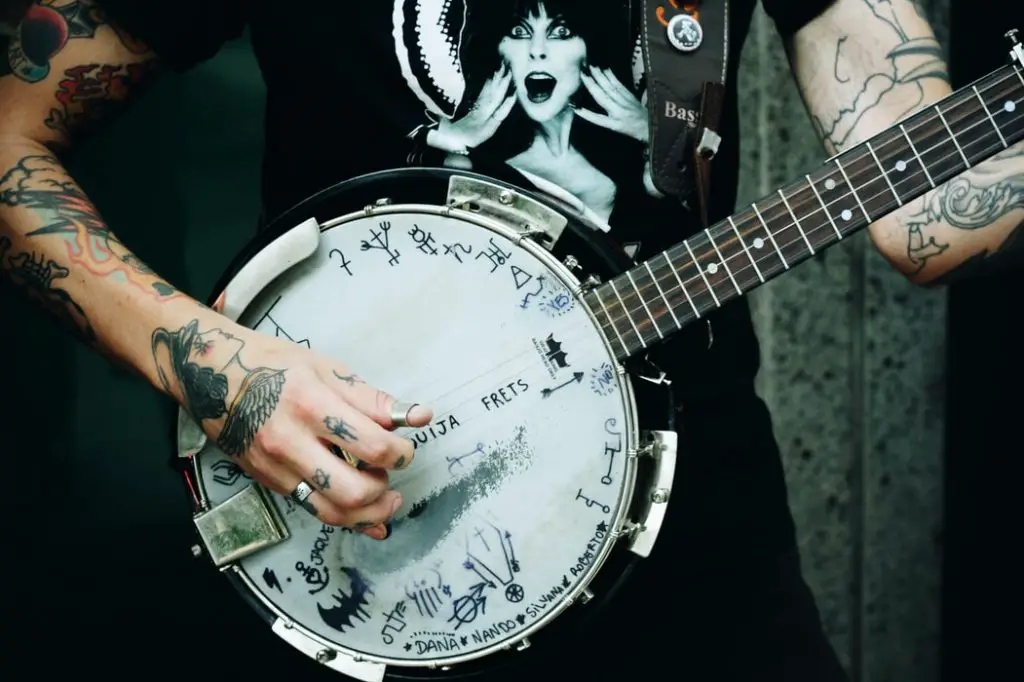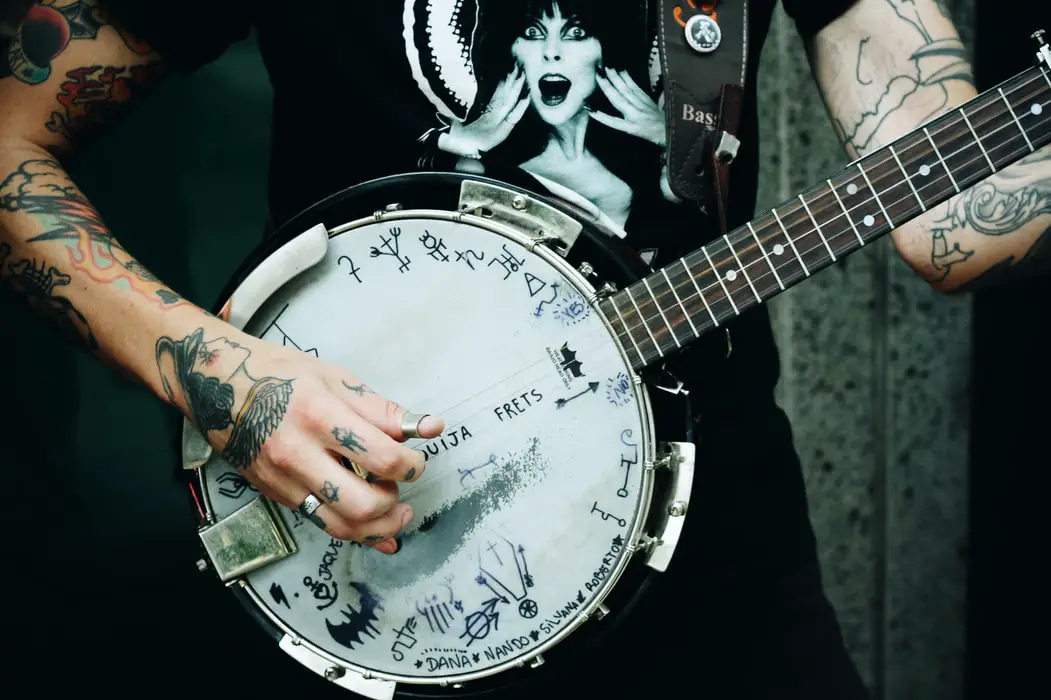 You're right, banjos can be very heavy.
It is a belief that a heavy banjo is a sign of good quality.
It's often believed that the reason why banjos can be so heavy is the resonator, which is basically the back of the banjo, but this isn't true.
The reason why banjos are so heavy is because of the materials used. The vast majority of banjos have metal in their construction which is where most of the weight comes from.
Banjos with a cast iron tone ring normally weigh a lot more, coming in at 10-14lbs (4.5-6.3kg). These are usually the quality bluegrass-style banjos that have a bright and rich tone that many bluegrass banjo players look for.
Do Banjos Sound Better with Age?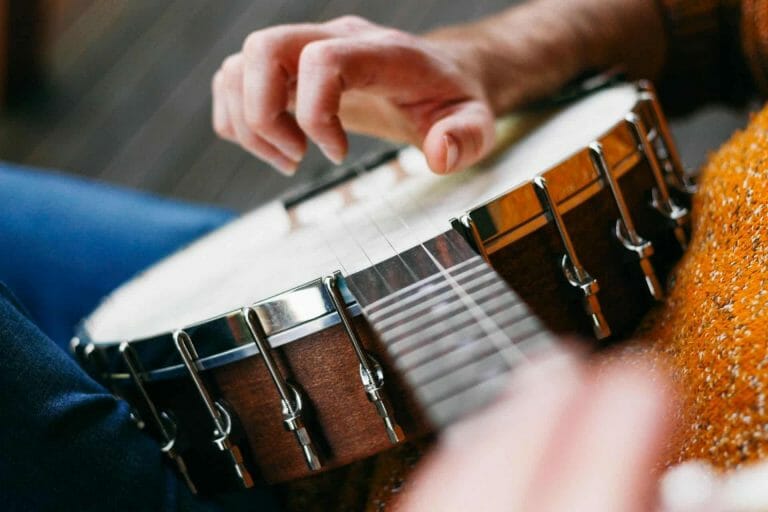 There is a belief that older banjos have a better sound than newer ones.
In general, older banjos will have been made from higher quality materials and made using different techniques which can lend itself to sounding different as it ages compared to a more modernly made instrument. But this doesn't always necessarily mean they will sound better.
A lot of the tone preference comes down to personal preference and what you want from your banjo.
As a rough guide when it comes to sound, if you want a deep and mellow tone, you might be better off with an older mahogany banjo as opposed to a maple one.
But if you're looking for something more bright and crisp, then you probably don't want an older maple banjo.
If you own a banjo and think that the age of your banjo is influencing the sound in a negative way, you may want to think about having your banjo serviced. This will help to ensure that the banjo is at its best and maybe give you the best tone possible.
This could also increase its value if you do ever plan on selling it. But this could be seen as an unnecessary expense.
Do Banjos Need to Be Humidified?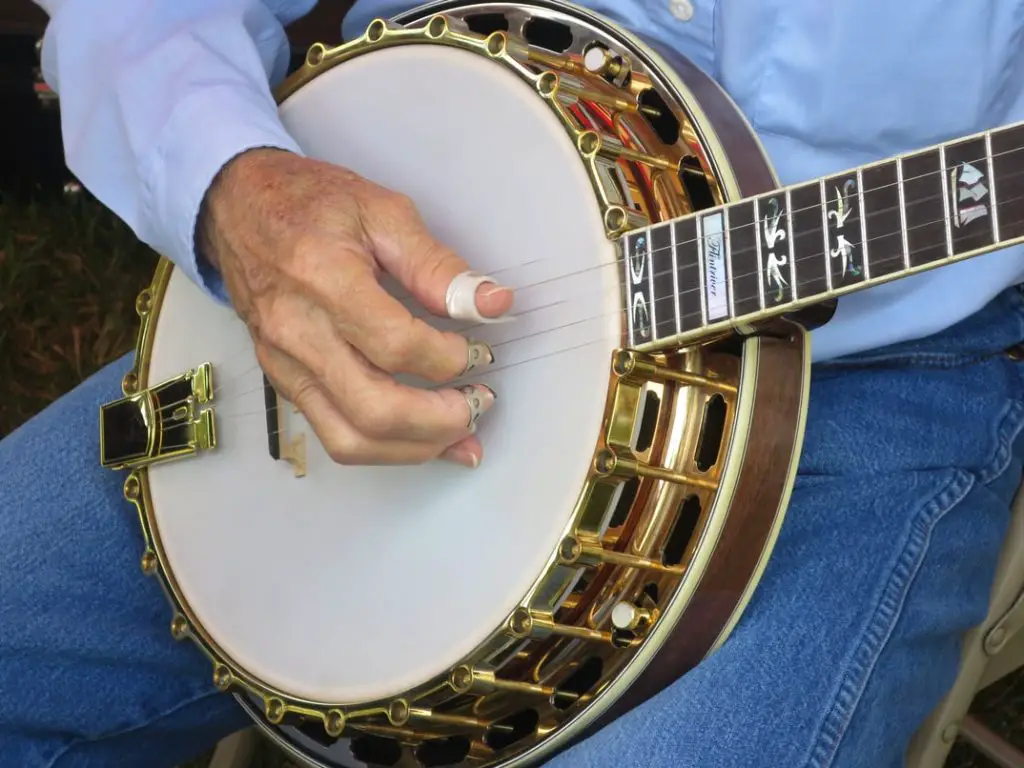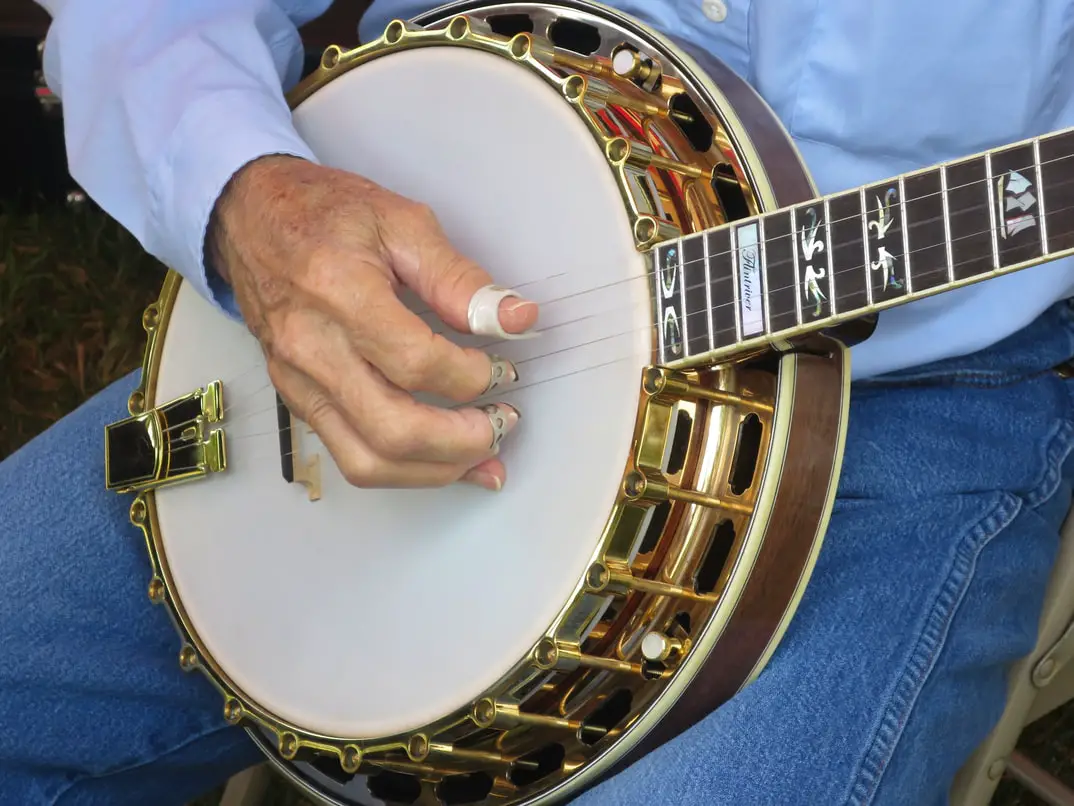 In winter, low humidity isn't usually a problem for banjos. It is only a problem if your banjo has a head made of skin, if your banjo has a skin head then you will need to consider keeping your banjo in a more humid environment to avoid the head of the banjo splitting due to the dryness of the air.
An alternative to keeping the banjo in a more humid environment would be to loosen the head slightly but it's more practical to consider keeping it in a more humid environment.
You can find a good humidity meter pretty cheaply which will help give you a more accurate reading of what the humidity is like in any space you may store your instrument in.
Do Banjos Have Truss Rods?
Yes they do, truss rods are not unique to banjos either.
Truss rods are in most stringed instruments and basically do the job of adding strength to the neck so it doesn't bend when you put tension on the strings. The truss rod can be adjusted to alter the curve in the neck so you get your preferred balance between how much it bends and how much tension is placed on it by turning the truss rod adjustment screw.
Truss rods are usually found in the neck, but some banjos have them in their resonator which can help to give an extra level of strength to the general construction of the instrument.
If you ever think that your banjo needs a tweak somewhere then it's worth consulting an expert as they may be able to spot something that maybe you are missing.
Can Banjo Be Self-Taught?
Yes, the banjo can be self-taught. I know of people who picked up instruments on their own steam and got themselves to a very decent level just listening to music they liked over and over until they got an understanding of the instrument and how to recreate certain patterns. That method can however take a lot of time and frustration.
I always recommend looking into a more structured method of learning that would enable you to learn at your own pace and also get a decent understanding of how to play the banjo faster.
YouTube is always a good source of free content that I always go to first for any instrument.
Failing youtube there are cheap online banjo courses one could try out.
The thing I like most about the cheap online courses is that you can pause, take a break for an hour, two hours, a week, or however long you need and you can pick up exactly where you left off. It's like an audiobook.