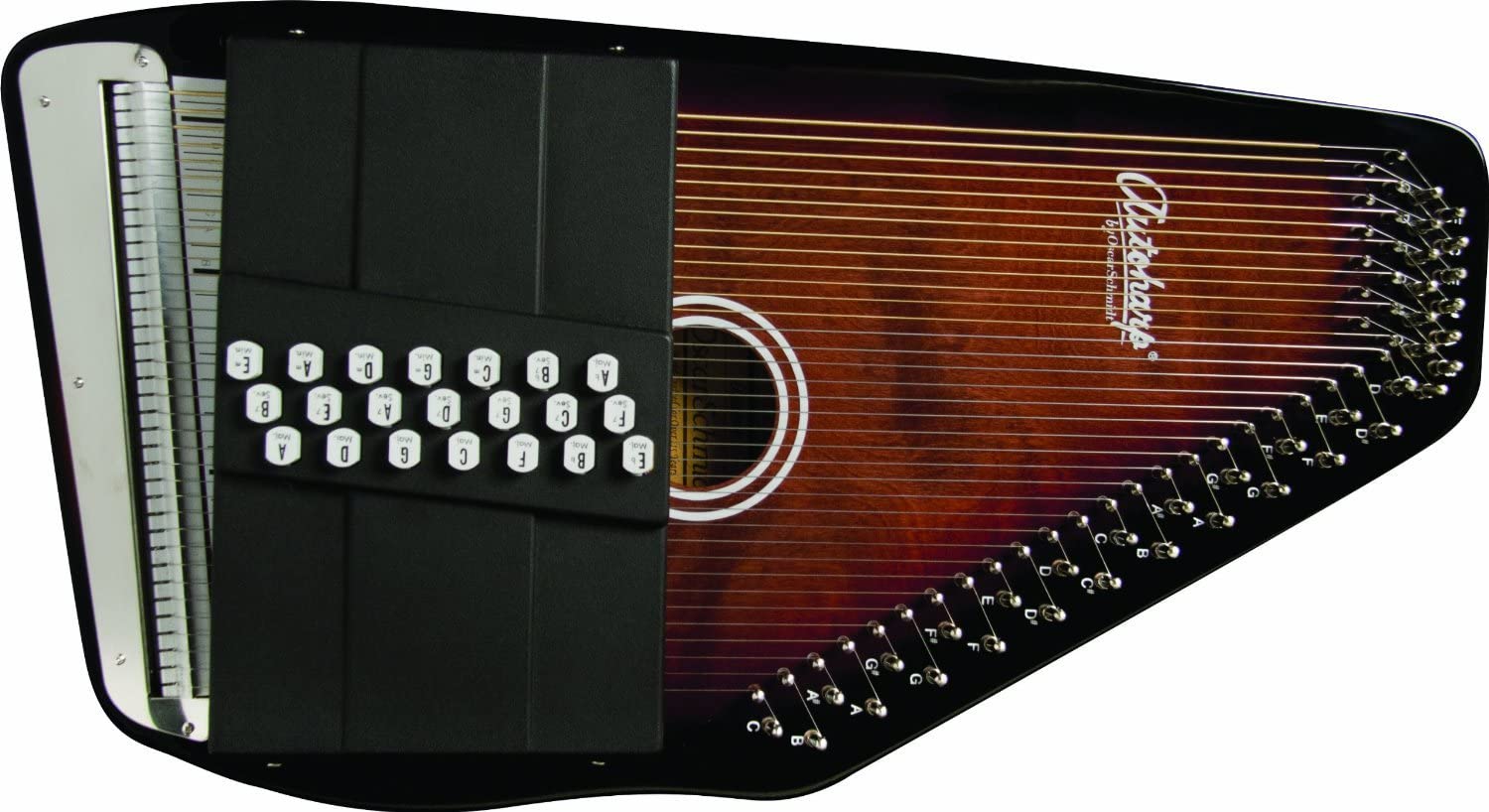 This blog post covers some of the common questions people may have when they're just getting started learning the autoharp.
The autoharp is a deceptive instrument to learn. It looks like a complex instrument, but when you look deeper, the autoharp is actually quite an easy instrument to learn to play.
Do be sure to check out our other articles on learning the Autoharp.
Table of Contents
How Hard Is It to Learn to Play the Autoharp?
This is a question I am asked all the time. The autoharp was designed to be an instrument that is easy to learn. Don't be fooled by its complex-looking design!
In order to play a simple tune, you only really need to learn a few chords, but if you want to go a little deeper, there are lots of ways to explore further.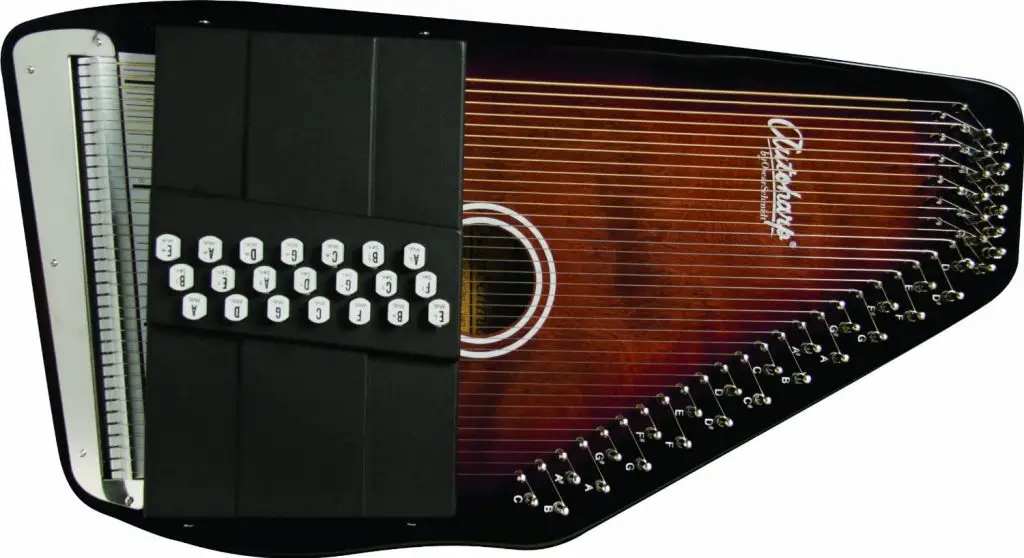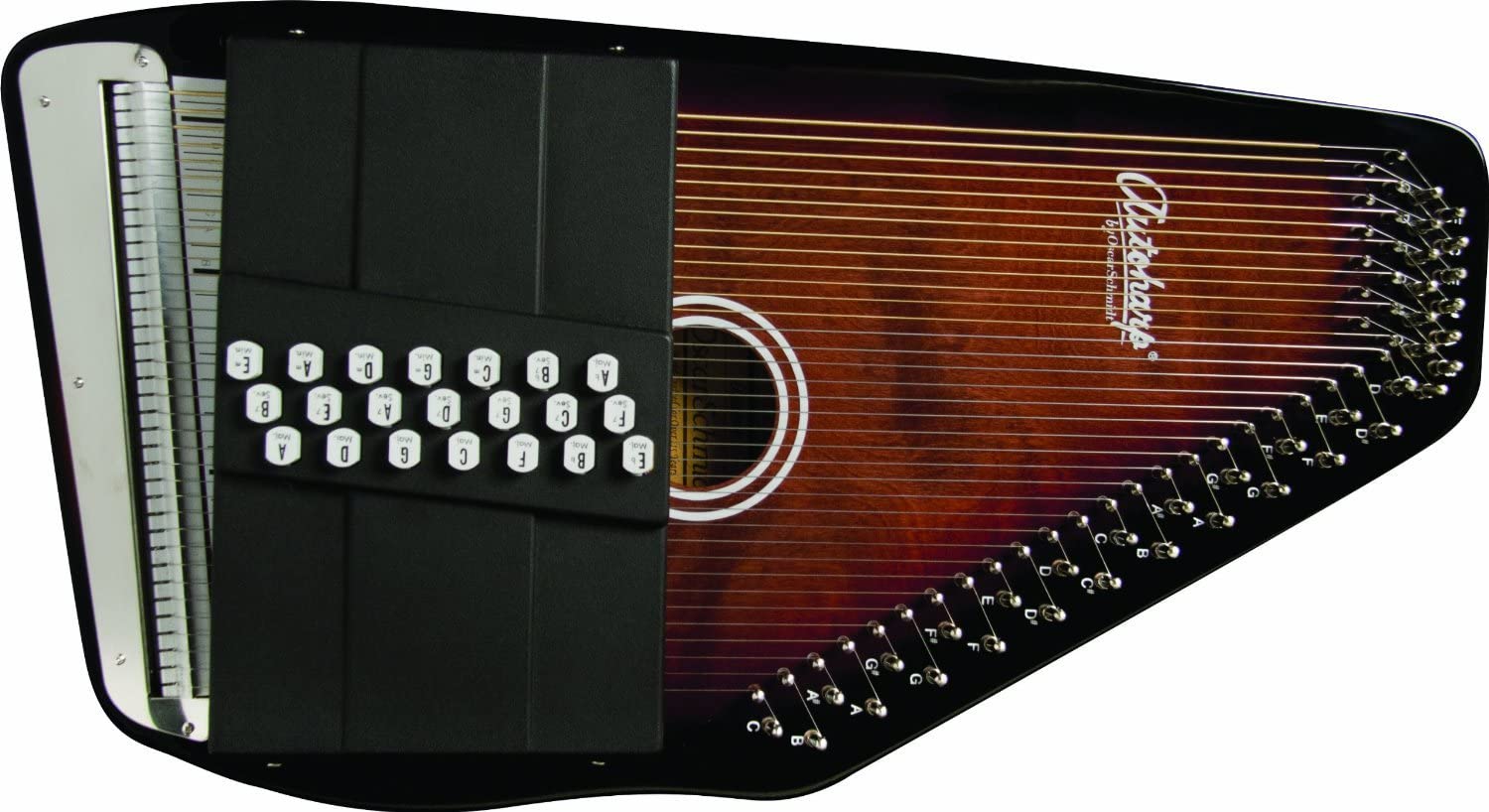 Online Autoharp Lessons
If you're a beginner to the autoharp, a great way to get started is to learn online. There are several independent sources online who will charge you by the lesson or maybe by the hour, and that's fine. But for a beginner, it may be more effective to find a resource that doesn't cost you anything that allows you to dip in and out, rewind and fast forward, and pause whenever you need to.
I always prefer using YouTube as a source of lessons for beginners for this very reason. You can go at your own pace, and there's a chance you might learn something extra by watching a second time around!
Jo Ann Smith on YouTube is a great recommendation for beginners looking for free autoharp lessons.
So that's my suggestion for learning the autoharp the free way.
There are of course great books that show you the basics of learning the autoharp, but there are things that are better shown visually that I think a video tutorial would be better at showing you.
Where Can I Buy an Autoharp?
In order to get started learning the autoharp, you're of course going to need an autoharp to practice on. You can buy a brand new autoharp or get a used one for slightly cheaper.
What Is the Best Place to Buy a Secondhand Autoharp?
Places like eBay will always have an excellent selection of used Autoharps. The advantage of buying a secondhand item from a seller on eBay is that they're likely to be selling the little extra bits and pieces that you may need. Such as a wrench, a carry case, or maybe learning materials such as books or audio CDs.
If the item has been well looked after and you don't mind a used item, then the autoharp search on eBay is definitely your best bet. Just make sure you read the description thoroughly and contact the seller if you want to clarify any particulars before you bid/buy.
Should I Buy a Brand New Autoharp?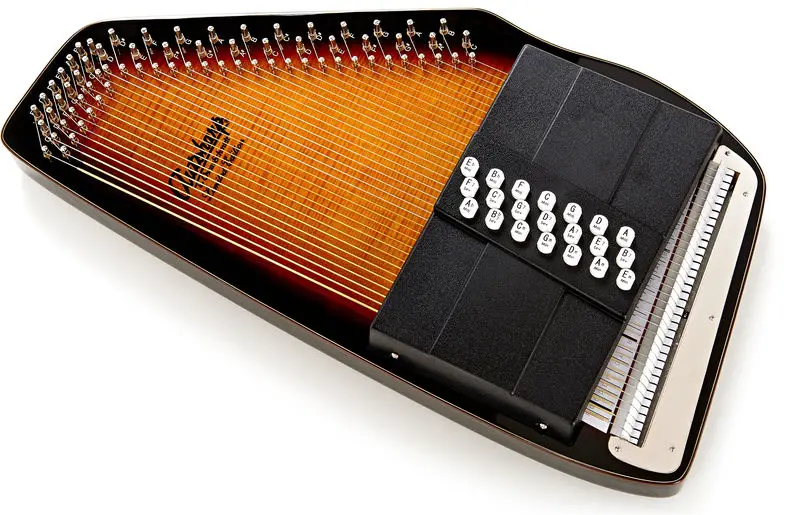 If you're an autoharp beginner, I think it's better to buy a secondhand instrument, mainly for the reasons above. It's likely to be cheaper and you may be able to get a few more extra things that you'd need thrown in as well such as a carrying case, wrench, books, etc.
If your heart is set on buying a brand new instrument, the autoharp page on Amazon.com is a great place to start.
How Much Does an Autoharp Cost?
Autoharps aren't the very cheapest instruments, but they are not too expensive either. If you shop around, you can find used autoharps for under $100(USD).
You can pick up a new Oscar Schmidt autoharp for as low as $500, but the prices can go even higher into the 1000s.
Autoharps last a long time and it's not unusual for some people to have instruments that have been passed down from generation to generation. An excellent instrument can be looked at as a wonderful investment.
For beginners learning the autoharp, I recommend getting the best instrument you can afford.