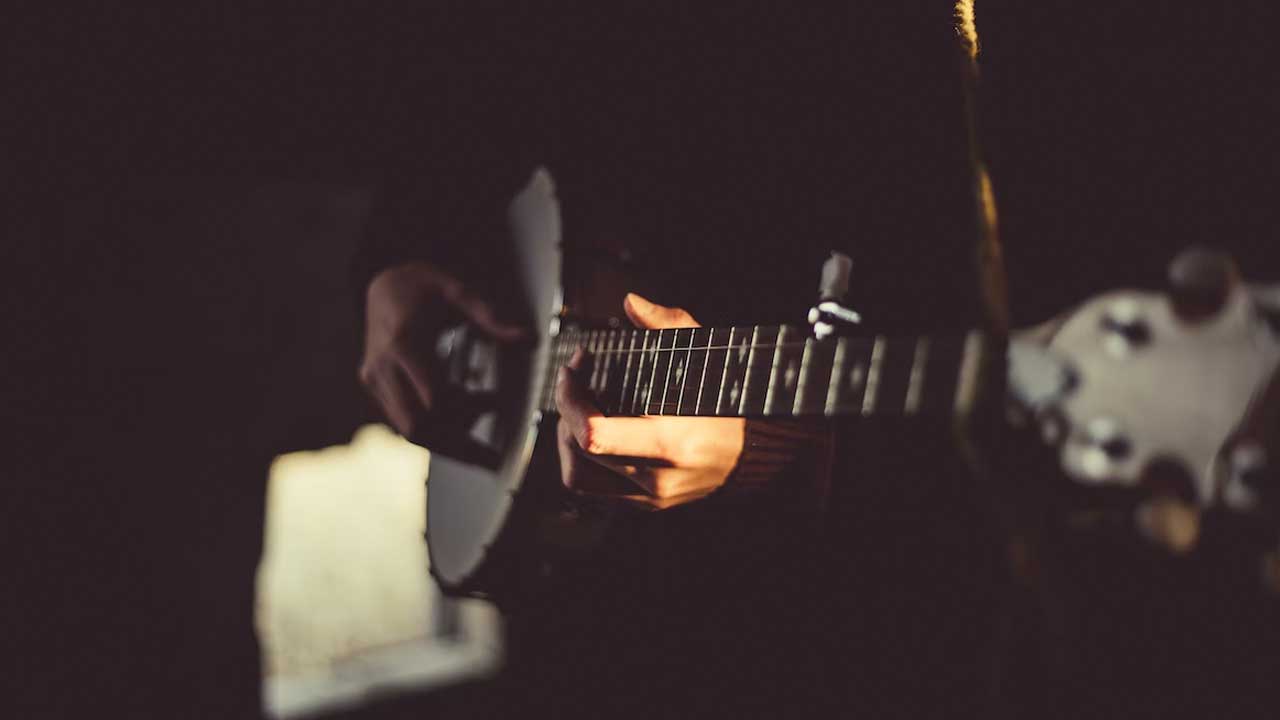 The banjo, an instrument with a rich history and unique sound, has captured the hearts of many music enthusiasts over the years. While the origins of the banjo can be traced back to West Africa, it has become synonymous with American bluegrass and folk music, showcasing the talents of numerous exceptional banjo players who have contributed immensely to the evolution of the instrument.
With a wide range of playing styles and techniques, from bluegrass and clawhammer to jazz and contemporary, banjo players have left their mark on the world of music. Among these musicians, legends such as Earl Scruggs, Steve Martin, and Bela Fleck have elevated the banjo's status and paved the way for future generations of players. In this article, we'll explore the best banjo players of all time, honoring their accomplishments and taking a closer look at their distinctive styles.
Table of Contents
History of Banjo Players
The banjo, a stringed instrument with African origins, has a rich history that dates back to the early 19th century in the United States.
The instrument was popularized through the minstrel shows and has since become an essential part of various music genres like bluegrass, country, and folk.
Throughout the 20th century, numerous talented banjo players emerged and contributed to the diversity of the instrument's sound across genres. Some of the key figures include:
Who Are The Best Banjo Players of All Time? (In Our Opinion)
Many talented musicians have contributed to the banjo's rich history. Here are some of the most influential banjo players of all time: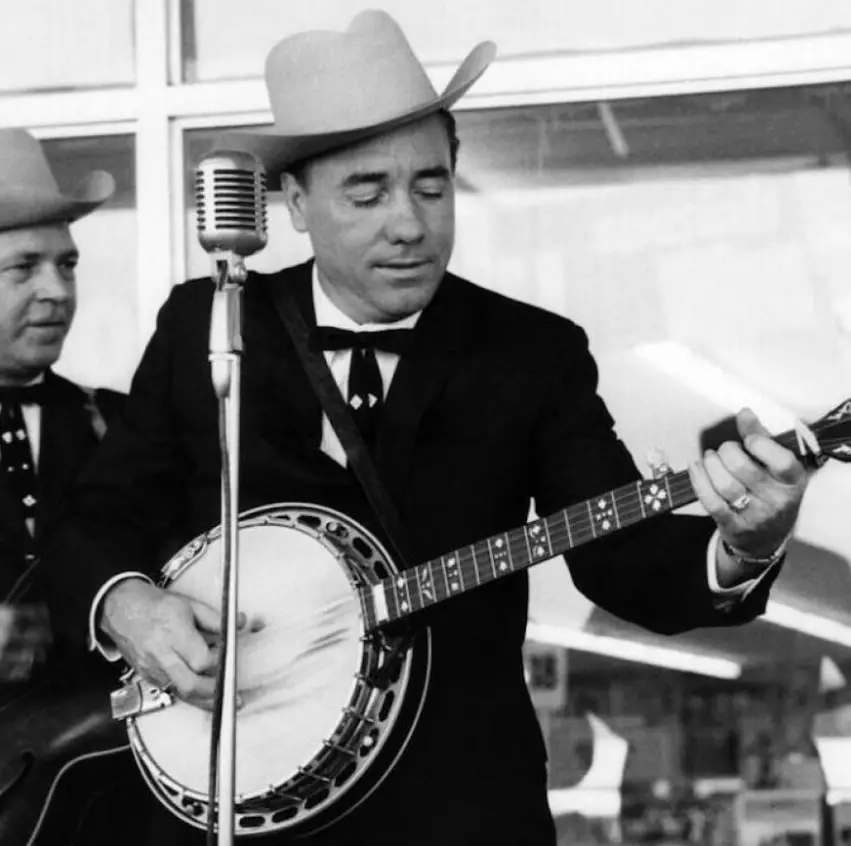 Earl Scruggs
Earl Scruggs is often considered the most famous and influential banjo player in history. He popularized the three-finger style of playing, which later became known as Scruggs Style.
His innovative technique and collaboration with Bill Monroe helped create the foundation for what we now call Bluegrass music
His impact on banjo playing is still apparent today, as many musicians emulate his techniques.
.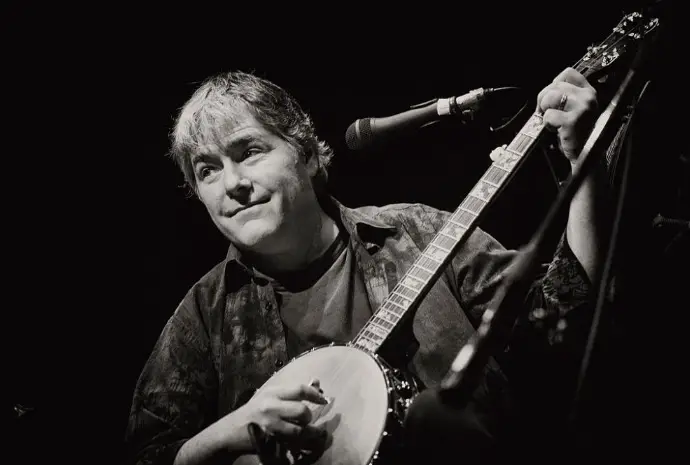 Béla Fleck
Béla Fleck is known for his virtuosity on the banjo and his ability to play various musical styles such as jazz, classical, and bluegrass.
His work with the band Béla Fleck and the Flecktones has expanded the boundaries of banjo playing and gained him a wide following among fans of different genres.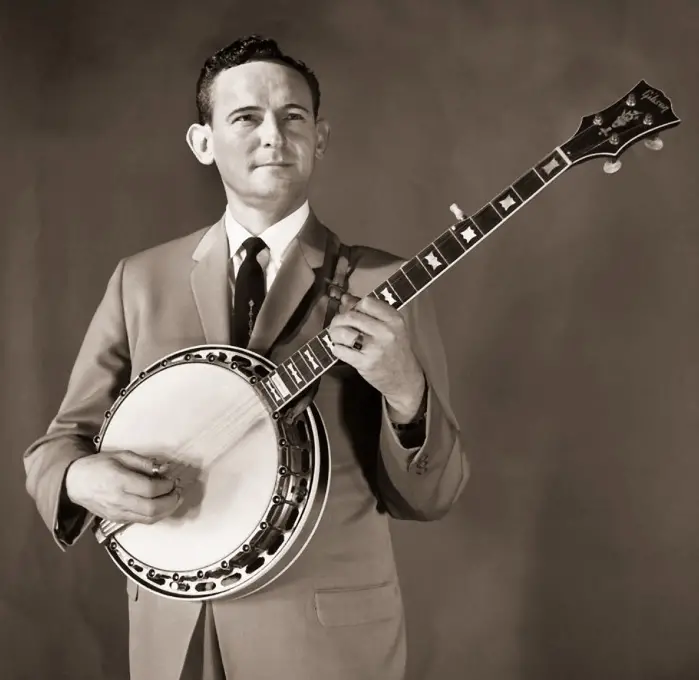 Don Reno
Another prominent banjo player is Don Reno, who, alongside Red Smiley, formed the bluegrass duo Reno and Smiley.
Reno is known for his single-string style of playing, which added another layer of complexity to the banjo's sound. His influence can still be felt today among modern players.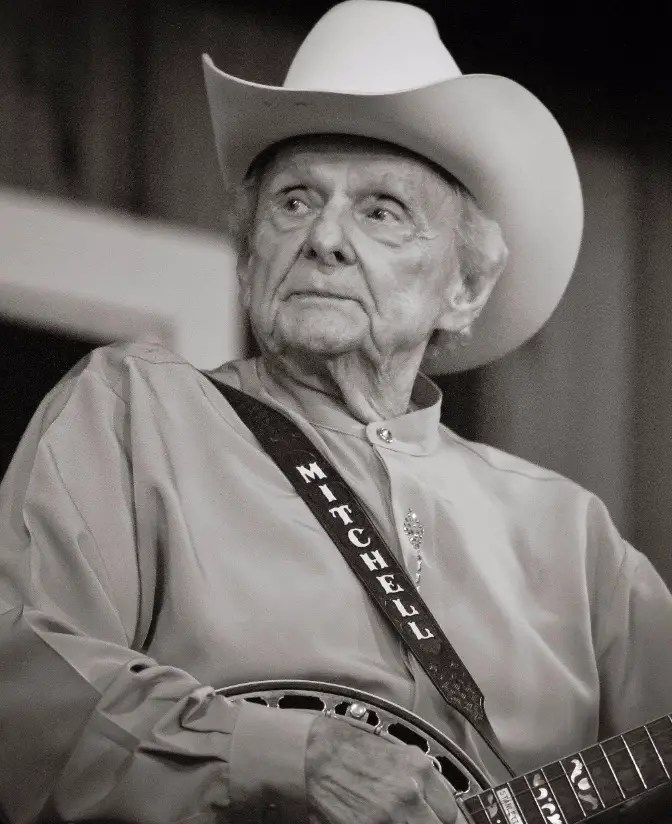 Ralph Stanley
Ralph Stanley was a pillar in bluegrass music and renowned as one of the best banjo players of all time.
As a founding member of The Stanley Brothers and later the Clinch Mountain Boys, Ralph Stanley helped popularize the traditional "mountain" style of banjo playing known as clawhammer or failing.
His haunting and emotional performances captivated audiences and made a lasting impact on the genre.
Techniques and Styles
The world of banjo music is rich with various techniques and styles, each contributing to the unique artistry of the best banjo players. In this section, we will explore Clawhammer, Bluegrass, and Old-Time styles, which have been instrumental in the development and popularity of banjo music.
Clawhammer
The Clawhammer style is an essential technique in banjo playing, known for its rhythmic and percussive sound. It is often associated with traditional Appalachian music and involves striking the strings with the thumb and index or middle finger in a downward motion. This technique creates distinctive melodic patterns, often accompanied by a drone on the 5th string. Some of the best-known artists in this style include Gerry O'Connor and other popular banjo players from the Clawhammer to Classical era.
Bluegrass
Bluegrass banjo is a prominent style popularized by legends like Earl Scruggs, who crafted the unique "Scruggs-style" technique. This style is characterized by its intricate fingerpicking patterns, which are played using fingerpicks on the thumb, index, and middle fingers. In Bluegrass, the player often alternates between roll patterns and pinches to produce a fast-paced and fluid sound, as seen in the works of Earl Scruggs and other top banjo players.
Old-Time
Old-Time banjo playing harkens back to the roots of traditional American folk music. It shares similarities with Clawhammer; however, it is distinguished by a more diverse range of picking techniques, including up-picking and double thumbing. This style emphasizes the melody and the rhythm equally, and is often played alongside other stringed instruments in a traditional string band setting. Key players in this style include classic Old-Time banjo veterans and contemporary musicians alike.
What Are Considered The Best Banjo Songs?
Even though individual preferences and tastes vary, there are some widely recognized and popular banjo songs that are often considered among the best banjo songs:
"Foggy Mountain Breakdown" by Earl Scruggs – This iconic bluegrass instrumental is a showcase of Scruggs' innovative three-finger picking style and has become a classic with many considering it one of the best banjo songs.
"Dueling Banjos" by Arthur "Guitar Boogie" Smith – This song gained widespread popularity after being featured in the 1972 film "Deliverance." It features an exciting back-and-forth exchange between a banjo and a guitar, highlighting the versatility of the banjo.
"Cripple Creek" – This traditional Appalachian folk song is a popular choice for beginner banjo players and has been recorded by various artists, including Earl Scruggs and the Dillards.
While these songs are well-known and loved by many, the "best" banjo song is ultimately subjective and depends on personal taste.
What Are The Most Influential Banjo Albums?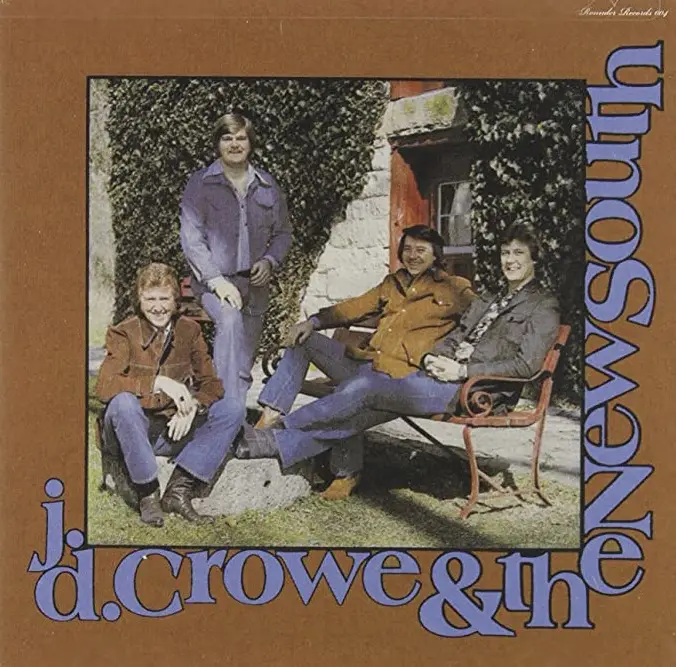 J.D. Crowe & New South
Various albums in the bluegrass and banjo world have left a lasting impact on the genre. One of the most influential banjo albums is J.D. Crowe & New South, a classic record that showcases the incredible talent of J.D. Crowe and his band.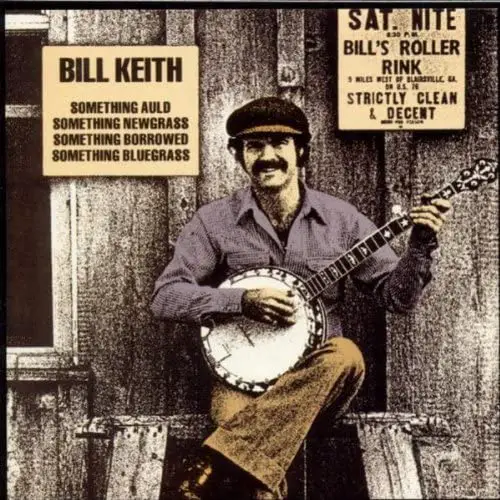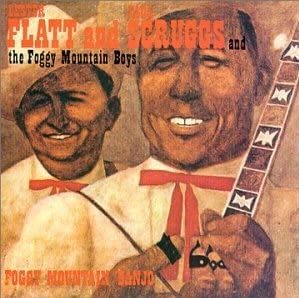 Flatt & Scruggs
Flatt & Scruggs have also contributed to shaping the banjo landscape with their albums, such as Live at Carnegie Hall and Foggy Mountain Banjo.
These records not only display the duo's exceptional musicianship but also introduced bluegrass banjo to a much wider audience.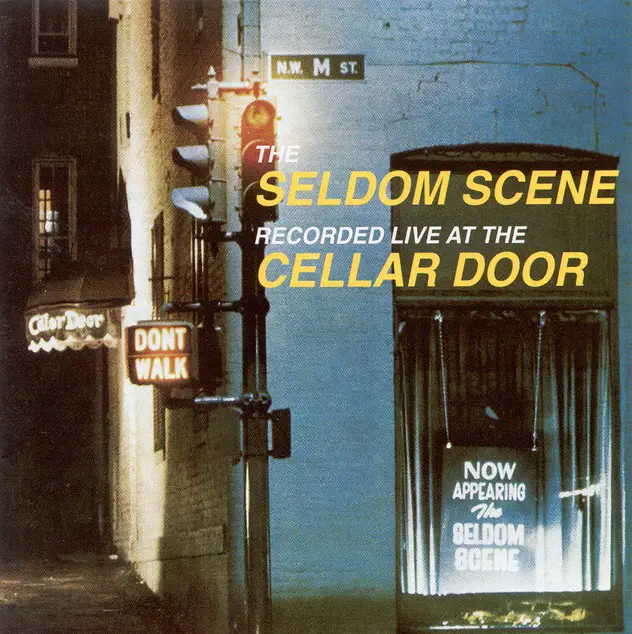 Seldom Scene
Furthermore, the Seldom Scene's Live at the Cellar Door and the Country Gentlemen's Award Winning albums are landmarks in the genre, showcasing some of the finest banjo playing and musicianship from their respective bands.
These albums, along with many others, have significantly influenced the banjo world and continue to inspire upcoming musicians with their timeless performances and innovative techniques.
Banjo Players on the Rise
In recent years, several talented banjo players have emerged, showcasing their unique style and bringing diversity to the instrument. Here are a few rising stars in the banjo world:
Rhiannon Giddens is a fantastic banjo player with an incredible voice. Her work has already started to receive recognition for her skill and contributions to the banjo landscape.
Noam Pikelny is an accomplished banjoist who has gained admiration for his technical prowess and nuanced playing. He has been a significant member of the progressive bluegrass band, Punch Brothers.
Chris Pandolfi is another up-and-coming banjo player making waves in the bluegrass community. As a member of The Infamous Stringdusters, he has been pushing the boundaries of the banjo with his innovative style and technique.
The following is a list of some other notable rising banjo players:
Sierra Hull
Jake Schepps
Jody Hughes
These artists are just a few examples of the extraordinary talent emerging in the banjo world. With their fresh approach and dedication to their craft, they are reshaping the landscape and pushing the instrument to new heights. The future of banjo playing undoubtedly holds exciting and promising talent.
Honorable Mentions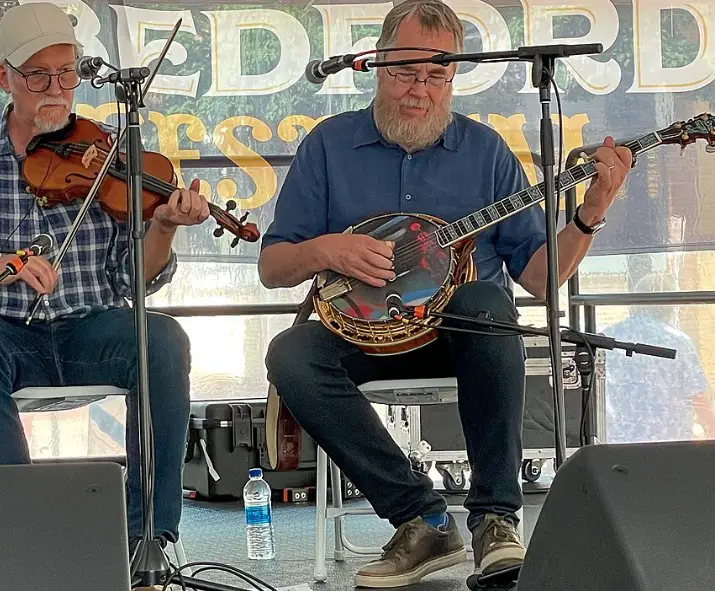 Tony Trischka
Tony Trischka – A progressive bluegrass musician known for developing new techniques and styles on the banjo.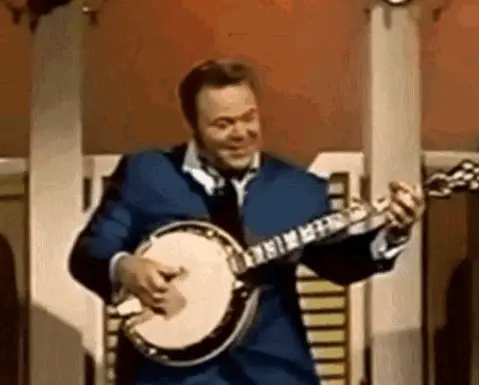 Roy Clark
Roy Clark – A country music legend and skilled banjoist, who gained fame on the variety show "Hee Haw."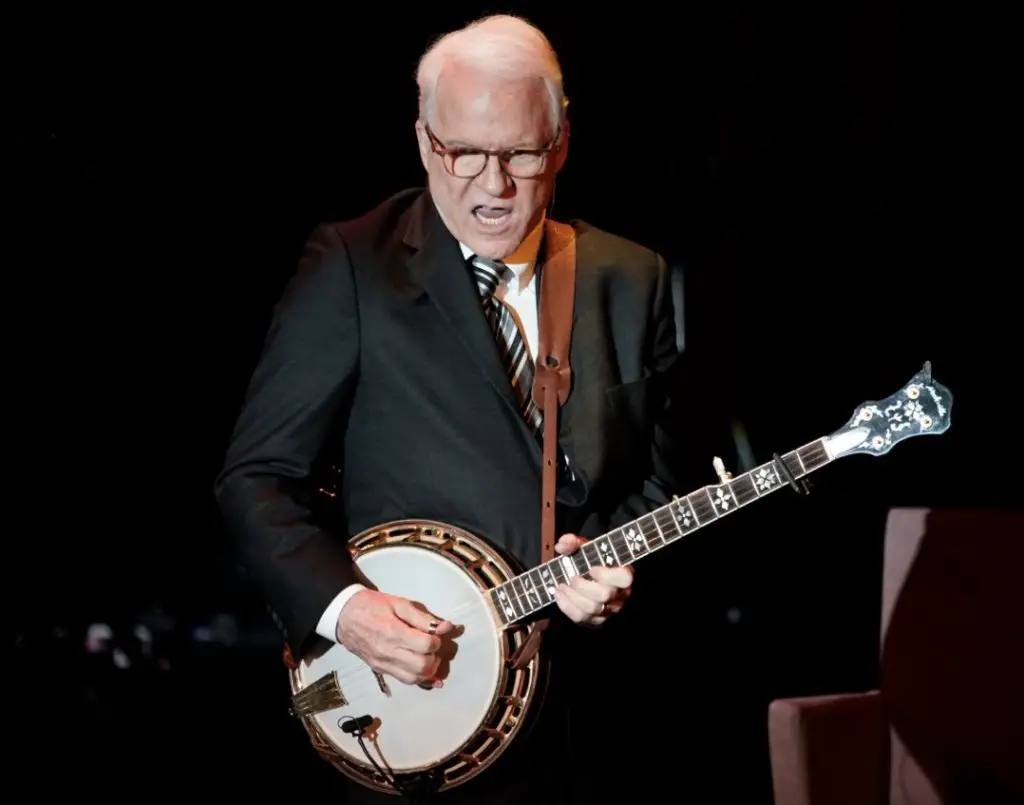 Steve Martin
Steve Martin – Known primarily for his comedy acting, Martin is also an accomplished banjo player and a Grammy Award-winning musician.
These banjo players have left their mark on the history of banjo playing, inspiring generations of musicians to pick up the instrument and start experimenting.
Conclusion
In summary, there have been many talented banjo players throughout history, each with their own unique styles and contributions to the world of music.
Contemporary banjo players like Alison Brown and Rhiannon Giddens have carried the banjo tradition forward, proving that the instrument remains as relevant today as it has ever been. They have also paved the way for female musicians in the traditionally male-dominated field, breaking down barriers and inspiring other female artists.
Additionally, the techniques and styles pioneered by musicians, such as Carroll Best's melodic or "fiddle" style of picking, have influenced and expanded the way the banjo is played, further enriching the instrument's versatility and legacy. As the banjo continues to evolve, it is these exceptional musicians who define its history and chart its future course.