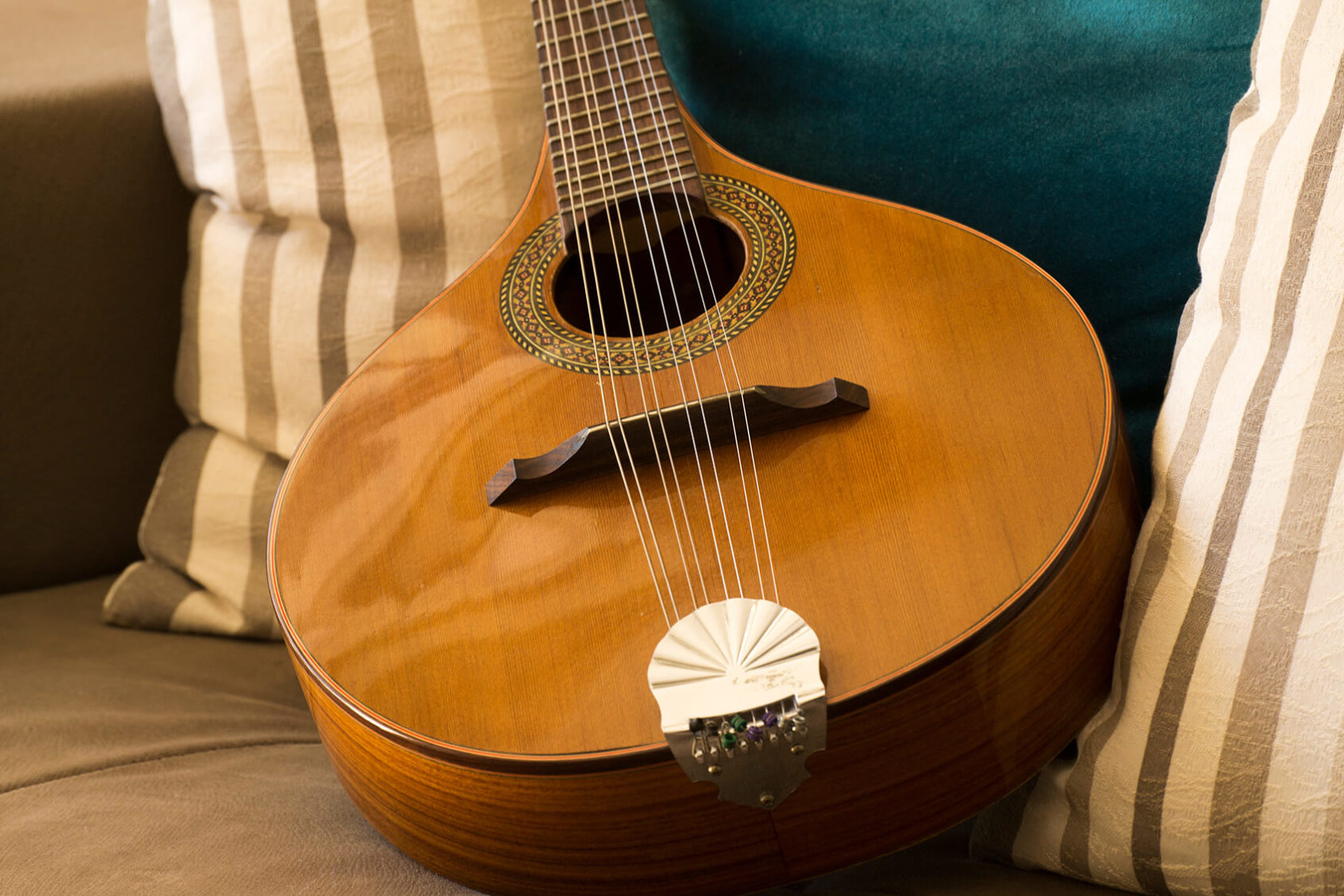 By many, the mandolin is considered to be this old-world instrument that only a rare few people even dare touch let alone learn to play. But things have changed a lot, the mandolin is making a big comeback on the music scene and many are picking up mandolins for a new challenge, mainly due to the unique sound it produces. 
If its rich and idyllic sounds have captured your heart and you want to learn to play, then you'll want to know what the best mandolins for beginners are.
Unfortunately, not all instruments are created equal. 
Some are made with inferior materials, and some are so expensive beginning musicians simply cannot afford them. 
But thankfully, we've put together these ten mandolins which are perfect for beginners and will also help you to stay within a reasonable budget. 
Table of Contents
Top 10 Mandolins for Beginners
The following offers insight into the top ten mandolins for beginners. 
With this guide, you will learn the important details and the pros and cons of each one, so you can make an informed decision. 
What Should You Look for in a Mandolin?
With so many brands and models on the market, all claiming to be the best, it can be tricky for new musicians to find what they are looking for in a mandolin.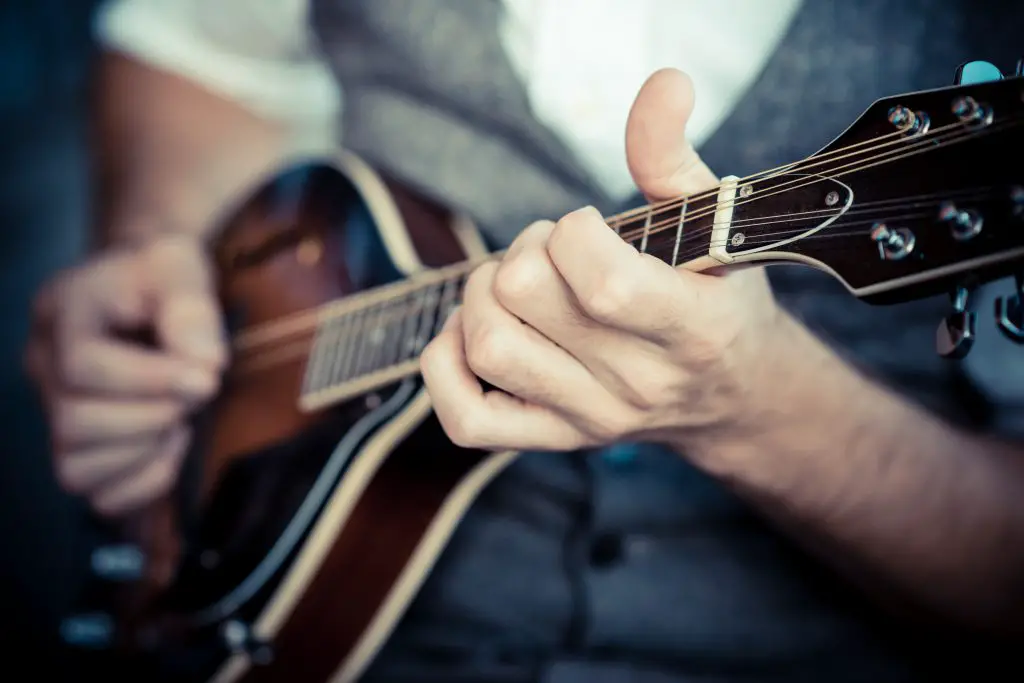 If you are new to this instrument, consider the following. 
Choose a style. There are bow-backed, A-style, and F-style models. Bow-backed are the most traditional, but many beginners start with an A or F-style.
Choose the wood. The soundboard should ideally be made of spruce or maple, for the best sound. 
Choose the type. There are electric and acoustic versions. Many beginners start with acoustics because they are less expensive.
Choose your budget. Most beginners do not want to pay too much when they first start. You can expect to pay at least $100/ £72.00 for a quality mandolin.
1. Hola! Music A-Style Mandolin
This instrument has a maple top, back, and sides. Its dimensions are 26 x 12 x 3 inches, and it has a glossy sunburst design. 
This Hola! Model is a traditional 8-string A-style. It offers an adjustable truss rod and includes a wrench for making adjustments. This instrument has chrome-plated gear tuners and a tailpiece, with a black ABS pickguard. 
Pros
Highly affordable for beginners
Attractive design
Handmade to be durable
Perfect for beginners and intermediates alike
Cons
The strings are not that great, so you will likely want to upgrade them.
2. Ibanez M510DVS A-Style Mandolin
This Ibanez A-style mandolin has a spruce top and mahogany back and sides. It offers a beautiful rich brown color with white binding. The dimensions of this instrument are 8 x 12 x 35 inches.
The M510DVS model comes with picks and a clip-on tuner. Everyone who plays this model is surprised it sounds so rich and is so affordable. You will not hear that "tinny" cheap sound coming from this mandolin. 
Pros
Offers a beautiful design
Spruce top
Ideal for beginners and intermediate players
Holds intonation well
Cons
Many reviewers recommend changing out the strings.
3. Vangoa Electric/Acoustic A Style Kit
This is an ideal beginner model to help you get started on learning to play fluently. This model is carved from mahogany and is a full kit that includes everything you need to get started. 
Pros
Solid spruce top with mahogany sides
Offers alloy steel strings
Crisp articulation
Perfect for beginners and intermediates
Cons
4. Kentucky KM-150 Mandolin
This is another beautiful Kentucky mandolin for beginners. It is pricey, but you do get excellent quality. The top is made of solid spruce and the sides are made of mahogany. 
Have a listen to the sound the Kentucky KM 150 gives out!
With this selection, you can purchase the mandolin only or a mandolin and case or bag. The neck is slim Alpine maple, making it ideal for beginners who may not be accustomed to holding frets. The dimensions of this instrument are 26.38 x 10.25 x 3.38 inches.
Pros
Offers a beautiful bluegrass-style tone
Features a solid spruce top
Offers a slim maple neck
Nice intonation
Cons
Has a plastic strap button
5. ADM Music A Style Acoustic Mandolin
This is an 8-string traditional A-style Mandolin in glossy Sunburst finish, suited for all styles of music. The ADM has a right-handed design, smooth and accurate, basswood body brings you richer and brighter sound.
The ADM has 20 silver nickel frets. Chrome-plated open-gear tuners and tailpiece
Extra Accessories: Comes with gig bag, strings, digital clip-on tuner, pick-up, hanger, and polishing cloth.
Pros
Offers a nice level of intonation
Beautiful design
Full kit including everything you need to get started
Cons
The stock strings do not offer the best quality, but easily changed
6. Donner A Style Mandolin Beginner Kit
The Donner 8-string A-style mandolin has a mahogany body and a glossy Sunburst finish. Mahogany wood makes Donner mandolin have a more stable performance and is longer lasting.
The mahogany body brings you richer and brighter sound and translucent high frequency.
The chrome-plated open-gear tuners are easy to tune and keep mandolin playing in tune for a long time. The carved patterned tailpiece makes the Donner mandolin a more elegant finish. The adjustable compensating bridge has a metal knob and solid wood.
Pros
Well built with a solid spruce top
Comes with a hard protective case
Solid and bright intonation
Offers a slim mahogany neck
Cons
More expensive than some brands
7. The Loar LM-310F-BRB F-Style Mandolin
This mandolin features a solid hand-carved spruce top. The neck is made of maple and offers a thinner profile, which is ideal for new players. 
The sides and back are made of maple, and the design features a satin brown burst finish. This instrument offers that iconic mandolin "chop" you only experience when the top is made from solid spruce. The dimensions of this mandolin are 27.5 x 10 x 2 inches. 
Pros
Offers Grover tuners
Solid hand-carved spruce
Features D'Addario strings
Offers that rich iconic mandolin sound
Cons
May require setup work before playing
8. Stagg M20-S Bluegrass Mandolin
As the name suggests, this instrument was made for playing bluegrass music. The top of this mandolin is made of solid spruce, and the back and sides are made of basswood. 
It offers a rosewood fingerboard and a nato neck. With its violin burst design, this is a beautiful specimen. The dimensions of this instrument are 29 x 13 x 5 inches. The bridge is adjustable. 
Pros
This instrument offers a good resonance
Affordable for beginners
The sound is mellow
Features an adjustable bridge
Cons
It may not be suitable for intermediate players
9. Mushugu A Style Elegant Mandolin with Guard Board
The Mushugu has a rosewood fingerboard and bridge, smooth, stable and impervious to string wear
Right-hand design, mahogany top, and basswood back and sides bring you richer and brighter sounds.
Steel strings are not easily broken. Exquisite design and very appealing appearance,
Pros
Comes with everything a beginner would need
Easy to tune
Affordable for beginners
Solid spruce top
Excellent intonation and sustain
Cons
Needs better strings, but easy to change.
10. Vangoa A-Style Mandolin
This is a highly affordable mandolin that comes with everything beginners would need for getting started playing. It comes with a gig bag, tuner, strings, strap, and picks. 
The top, back, and sides are made of basswood. The strings are alloy steel, and the dimensions of this mandolin are 28 x 14 x 4 inches. This instrument features chrome-plated open-gear tuners and a one-year warranty. 
Top 10 Mandolins For Beginners – Conclusion
So, there you have it. 
These are the top ten mandolins for beginners. 
Feel free to watch the videos and click through to learn more about the features of each instrument. 
No matter which you choose, you are going to love starting on your journey towards mastering this mystical stringed instrument.