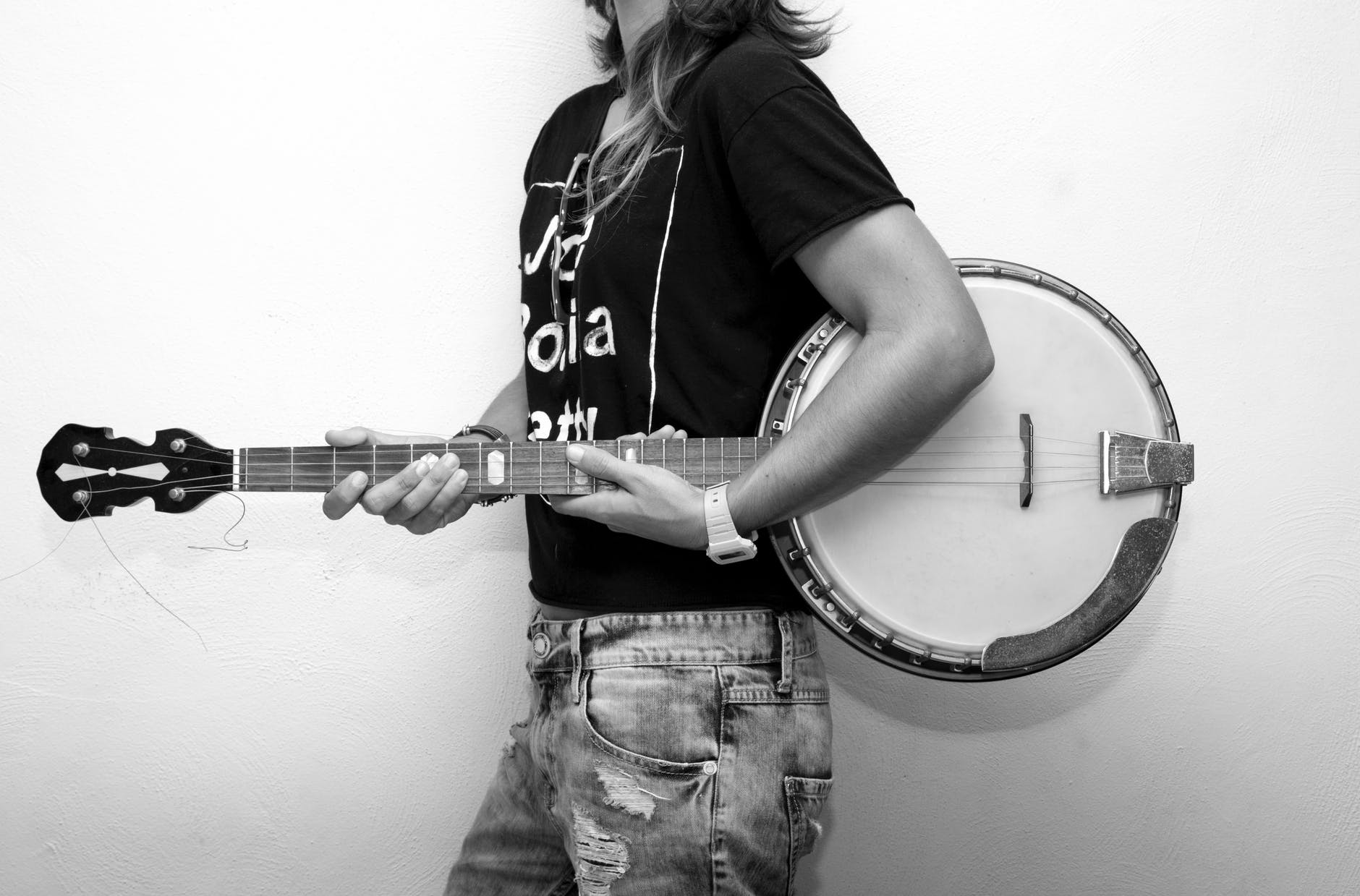 What Are the Best Banjo Brands?
Table of Contents
The banjo is, perhaps, one of the most misunderstood instruments in modern history. From humble beginnings, this once-obscure stringed instrument is now making a comeback, leading to a greater demand on the market. 
With this greater demand, sometimes comes confusion. How can you tell which banjo brands are legit and which ones are just trying to get their share of the market? Which brands are tops in 2021?
This information will help you better understand which brands are best for 2021, so you will make the right purchase.
Whether you are new to the banjo or an old pro, having this information is valuable. 
What to Look for in a Banjo Brand?
Before purchasing from any brand, make sure to carry out research. Learn as much as possible about the manufacturing process, where it takes place, and how.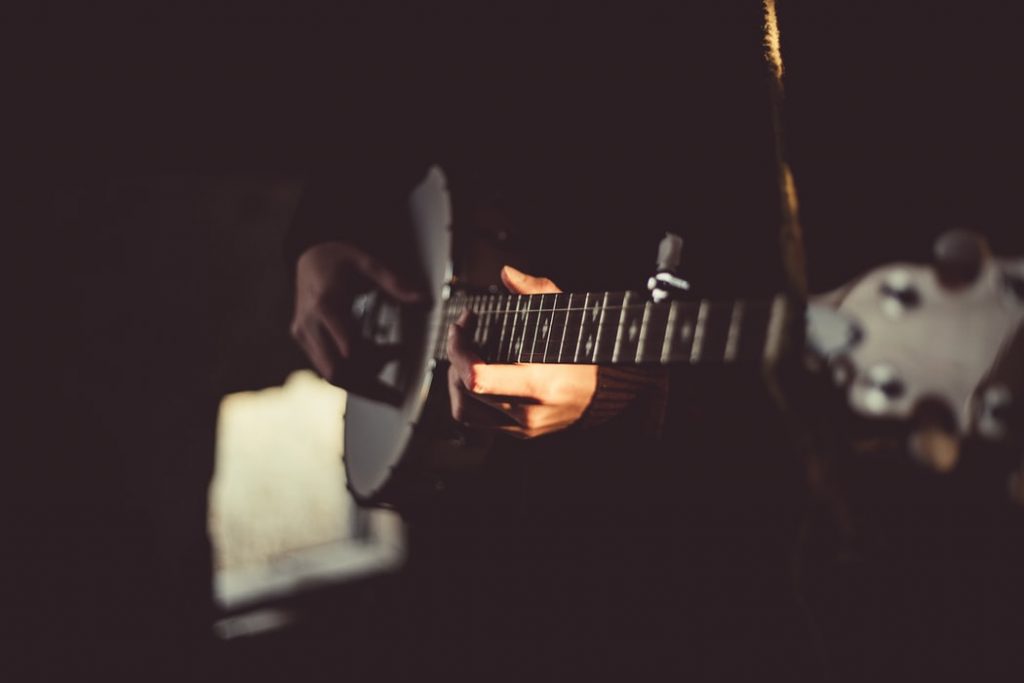 Although the price is sometimes a good indicator of quality, you do not have to spend huge amounts of money to purchase a good banjo. 
If at all possible, make sure to play the banjo before purchasing. Pay special attention to the neck, bridge, and rim. These are all integral components to the construction of the banjo and will have a direct effect on how well it plays. 
Consider the following top banjo brands to help you make the right choice for your needs. 
Top 10 Banjo Brands of 2021
While there are multiple banjo brands on the market, there are some that have better construction and produce a superior sound. If you are ready to make a banjo purchase, you really cannot go wrong with any of these brands. 
1. Deering
Not all banjo brands are exclusive, meaning they often manufacture other instruments as well. Deering is a brand that focuses fully on banjos. That is all they do. 
The Deering Banjo Company was started back in 1975 by Greg and Janet Deering. They hand-make all their banjos right in their shop in Spring Valley, California. 
Deering is known for its high level of quality. Their necks are some of the strongest ever seen on banjos, and the sound is bright and beautiful. If you purchase a banjo from Deering, you are getting handcrafted brilliance. 
Deering Banjos range in price from around $1000/ £721.46 to $2500/ £1,803.69 or more
2. Gold Tone Musical Instruments
Gold Tone is a company that has been around since 1993. Although they produce other instruments, they make some of the best banjos in the world. 
The company was founded by Wayne and Robyn Roger, and they still run the operation today. Their banjos are known for having a strong sustain all the way up the neck, and they are crafted with Gibson Mastertone parts.
The craftsmanship of these banjos does not quite stand up to Deering, but they are less expensive and give a bright, modern sound. 
Gold Tone Banjos range in price from around $500/ £360.84 to over $1000/ £721.68
3. Recording King
Recording King started as an in-house brand of Montgomery Ward in the 1930s. They are known for their vintage designs, and all their parts are hand-assembled. 
Recording King is well-respected for their banjos, which ring crystal clear all the way up and down the neck. They produce that bright crackling tone that banjos are supposed to have. 
Their banjos are highly playable and attractive. You will find these are not as loud as some banjos, but they make up for that in tone. 
Recording King offers banjos that range in price from $250/ £180.44 to over $1000/ £721.71. 
4. Ibanez
Ibanez is a Japanese company that is owned by Hoshino Gakki. The company was started in 1957 in Nagoya, Japan. 
Ibanez banjos are known for their good sound projection and sturdy build. They are less expensive than the likes of Deering and other companies, though you do not get that hand-assembled feel. 
These banjos are easy to handle, but they are a little on the heavier side, which could present problems for some players. Their banjo line offers a range of options that are ideal for beginners to intermediate players. 
Ibanez banjos are a little more affordable than some of the other brands. They range in price from $250/ £180.34 to over $2000/ £1,442.70. 
5. Jameson
RW Jameson Guitars is known for their solid instruments that sell for fair prices. While you can tell a difference in quality between Jameson and Deering, you will get a beautiful instrument at a good price. 
The company believes in offering the best craftsmanship, with a full range of banjos that satisfy the needs of beginners and advanced musicians alike. They offer features that you would normally find on higher-priced brands, but at an affordable price. 
RW Jameson Banjos are typically around $300/ £216.42. You will find these banjos are available in a lot of colors and styles. 
6. Epiphone
Epiphone is an American instrument company that can trace its roots all the way back to 1873. This company makes a wonderful range of banjos for all skill levels. 
Epiphone makes affordable banjos that are ideal for beginners who do not want to spend too much on their first instrument. They have a great sound, and for the most part, are quality instruments. 
If you are expecting to sound like Earl Scruggs, this likely is not the banjo brand for you, but they have a solid reputation among banjo players. 
Epiphone banjos range in price from $200/ £144.23 to more than $2000/ £1,442.10, depending on the rarity. 
7. Oscar Schmidt
Oscar Schmidt is a company that has been around since 1871. Although they are primarily known for their guitars, they make banjos that are less expensive than some brands and sound surprisingly good for their price. 
Their banjos are undoubtedly well-respected for price and construction, making them a popular choice, especially among beginners. 
You can purchase an Oscar Schmidt banjo for between $200/£144.21 to around $300/£214.06. 
8. Rogue
Rogue is a company that offers lower-priced banjos that mimic the designs of some big-name producers in the market. Their starter banjos are ideal for beginners who do not want to invest a lot of money into an instrument they are unsure of playing. 
The Rogue B30 is one of their most popular models, and it is suited well for those just getting started. Although it will likely not hold up to the needs of professional play, it is worth the money. 
You can purchase a Rogue for around $200/£142.70. 
9. Pyle
Pyle banjos are a good value for those who are just starting out in playing. Although you cannot expect to get the amazing sound of a Deering, Pyle offers banjos that produce beautiful sounds. 
Their PBJ60 is a geared five-string and one of their most popular banjos. If you are looking for a solid beginner banjo, this one is it. 
To make this banjo sound even better, purchase your own bridge that is of a higher quality than Pyle includes with their banjo. It will offer you better sound and stability. 
You can pick up a Pyle banjo for around $200/£142.70.
10. Rover
Rover is a banjo company that operates under the name Saga Music. While this company produces inexpensive banjos, they are of good quality and produce a pleasant sound for the price. 
One thing you will notice about Rover banjos is that they are surprisingly mellow for how inexpensive they are. Often, Rover banjos do not get a lot of consideration in listings for beginner banjos, but they deserve to be acknowledged. 
If you are new to playing the banjo and want to pick up a decent instrument that will carry you over until you become more advanced, Rover/Saga is definitely a company you will want to check out. 
The price of a Rover/Saga banjo is around $249/£177.67. 
What Are the Best Banjo Brands? – Conclusion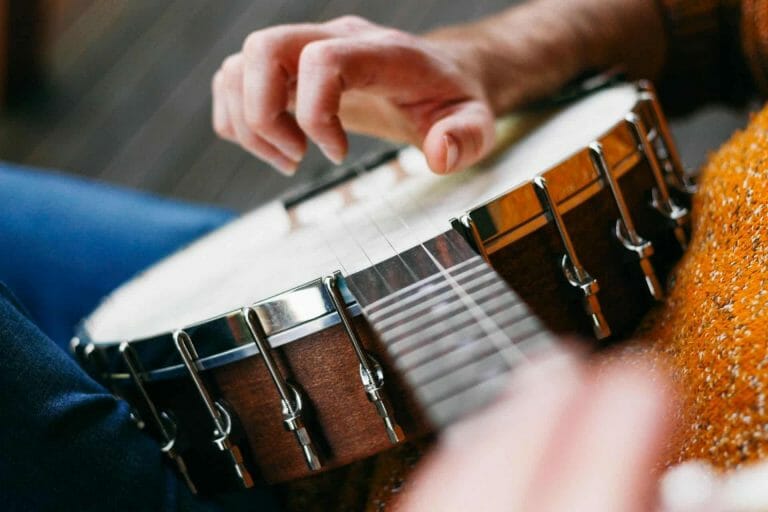 The banjo is an amazing instrument and fun to play. When you have a quality instrument and the right knowledge, your skills will begin to develop and mature quite rapidly. 
All the above companies offer sound choices, some better than others. Carry out careful research and learn about each company and what they offer. Read reviews and you will be able to discover which brand offers the closest match to your needs. 
As always, it is recommended you play any instrument before purchasing. Whether a banjo is mass-produced or handmade, there can be minute changes in construction and detail that affect the way it plays.