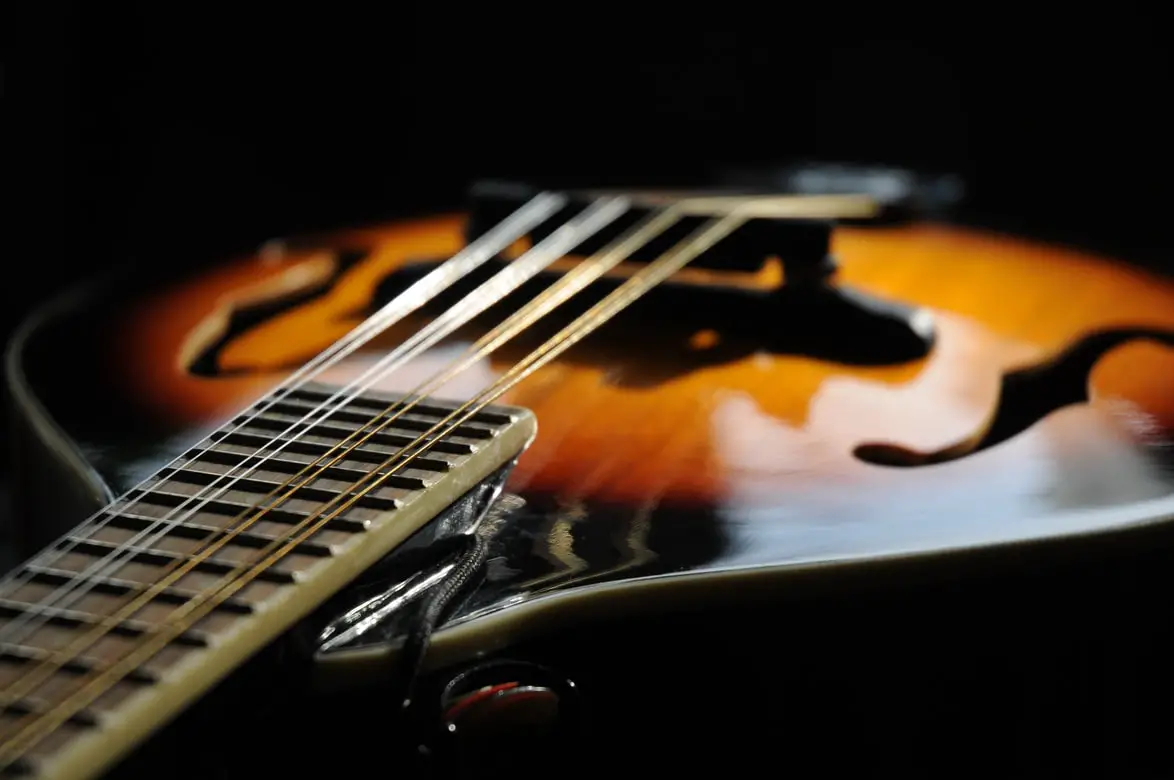 So you're looking for the best mandolin under 300. A good quality mandolin under 300 dollars that isn't going to break apart and dismantle after playing it.
When it comes to finding the best mandolins for the money, it can be an overwhelming task, why? Because there are so many different mandolins on the market today all with different features and it can be difficult for you to tell if it's a good buy without holding the instrument in your hands and getting a feel for it.
In this article, we will point you in the direction of 5 of the best mandolins under 300 using our prior knowledge of what an instrument of good build quality looks and should feel like.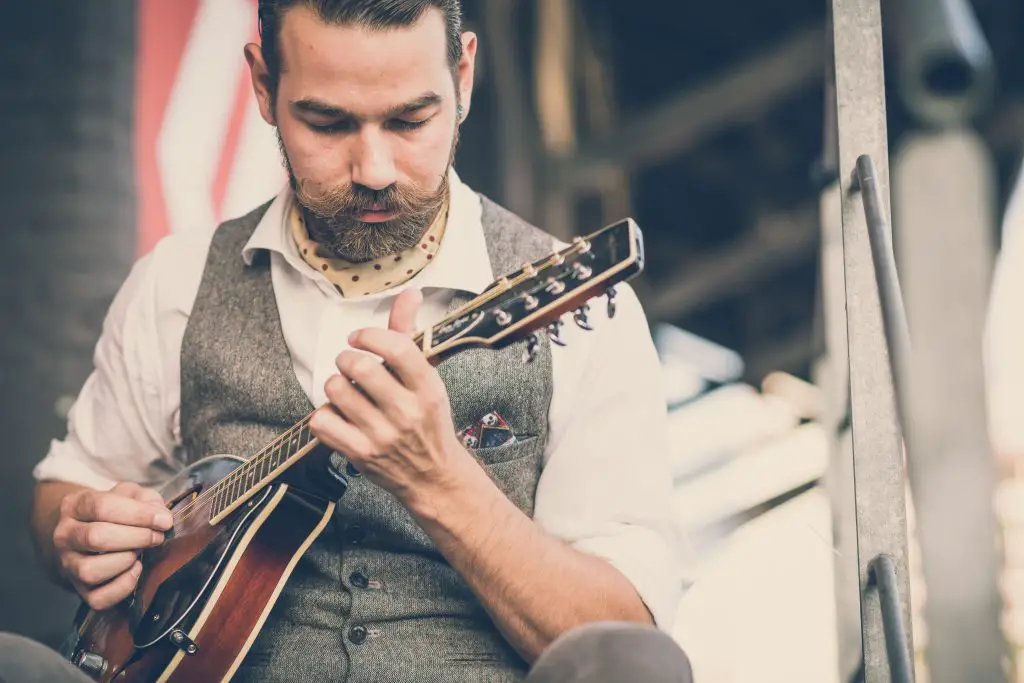 You may have many questions at the moment, such as what are the best mandolins for beginners, which mandolin should I buy as a beginner, what is the best mandolin for old-time music, should I buy an f style mandolin? the list goes on.
Read through this article and hopefully, there's something in here to help you out, whether you're a leftie looking for a left-handed mandolin, you're looking for a full kit with near enough everything a beginner will need to get started, or if you just want a simple, cheap good quality mandolin.
Table of Contents
Our Top 5 List – Best Mandolin Under 300 Dollars
Before We Get Started – How Much Should I Spend on My First Mandolin?
That's a good question. Budget is very important when it comes to learning a new instrument.
If you are an absolute beginner at playing the mandolin then you may be wary of spending too much on an instrument you are not familiar with. It's understandable.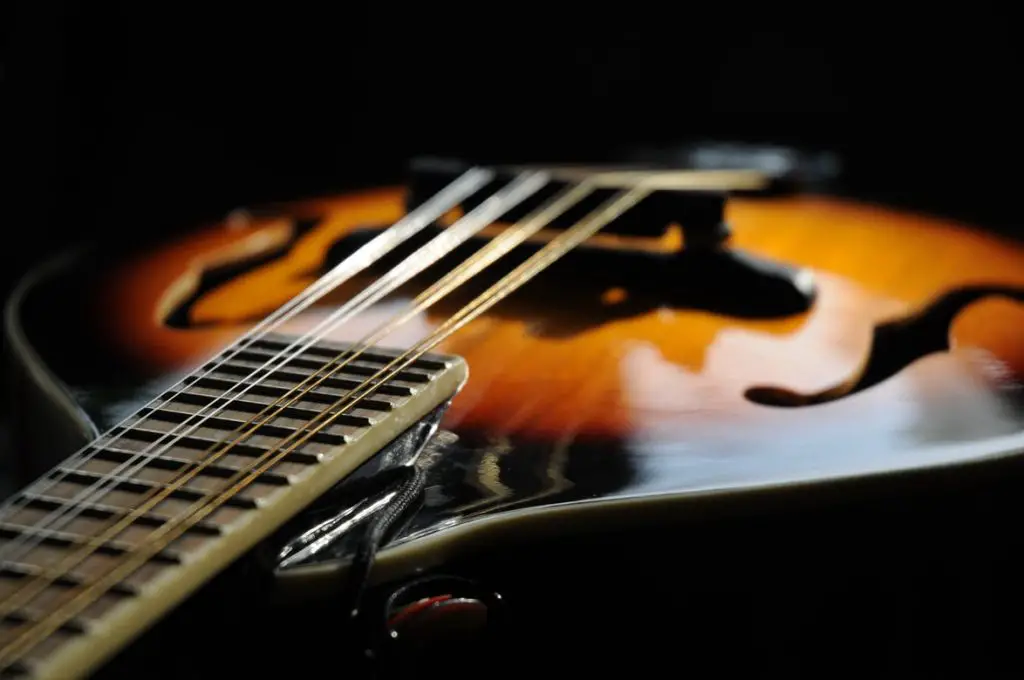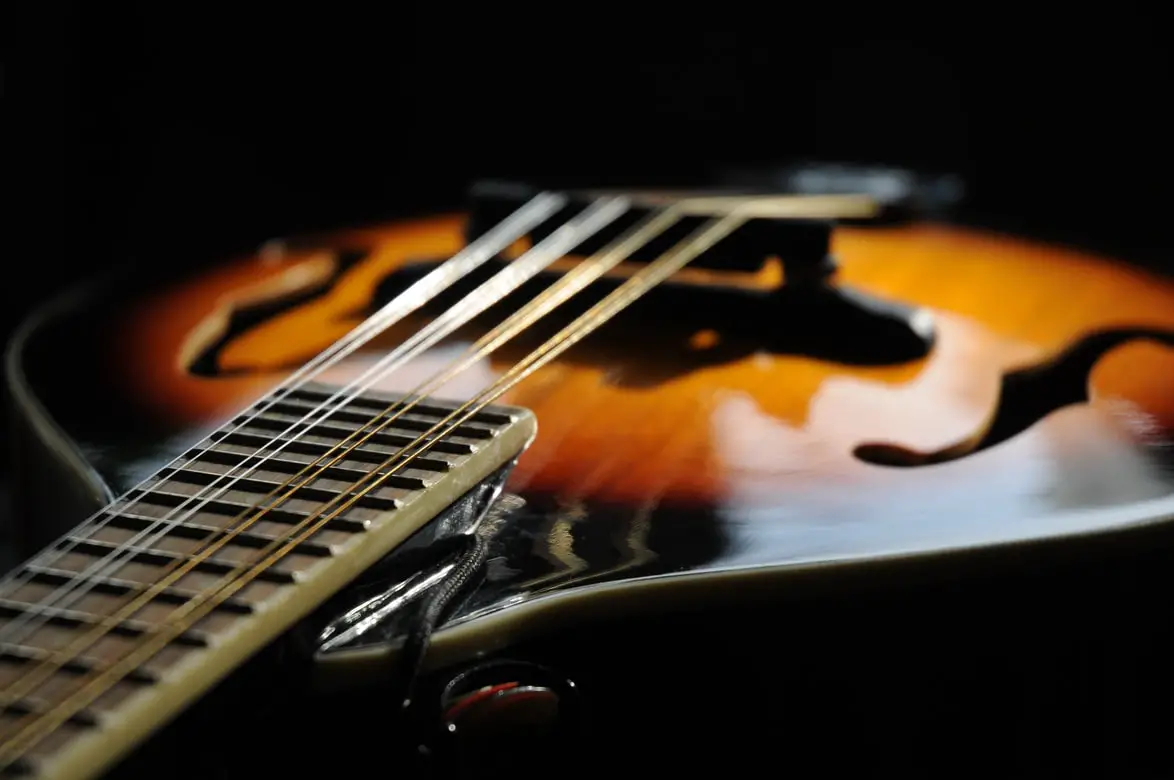 The very cheapest mandolin in our list is a mandolin priced at as little as $80, but if your idea is different and you would rather pay more for an instrument that has been built to a much higher grade and has much higher quality materials in its construction, then you could look at paying well over $2000.
Purists will always tell you to spend more on a high-quality instrument because the sound produced will be better and they may have a point in some aspects, but not everyone wants to splash out and it's completely possible to get a good quality great sound mandolin under $300.
We've focused mainly on those people who may just want a cheaper mandolin to learn the basics on and if they wish to in the future can decide to graduate to a pricier model if they so wish.
Best Barebones Pick – Best Mandolin Under 300 Dollars
The following are the 5 best mandolins for under $300. Any one of these would make a fine instrument for someone who is just starting to learn how to play the mandolin.
1. Bornmio 8 String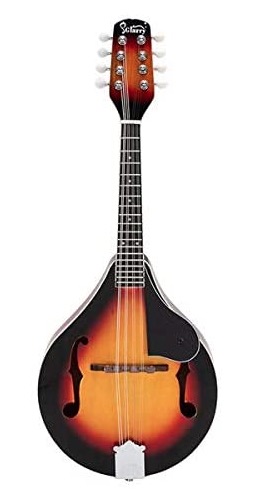 This is the cheapest mandolin on our list. Yes, it might not be handmade and be the fanciest mandolin instrument on offer today, but if you are a beginner this mandolin is a really good option.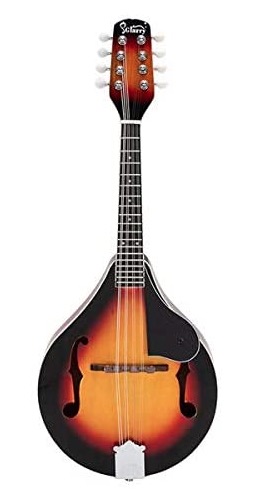 ✔

A great option for beginners, might not be the fanciest mandolin, but it's a standard mandolin made with good materials and with all of the features you need to get started.
This is an A-style 8 string mandolin made by Bornmio
Made of rosewood, maple, and mahogany.
Included with this instrument you get an extra set of strings and a standard 18 frets which is a standard to your formal learning. A good option for those just starting their journey with the mandolin.
The only extra things you'll need are a digital tuner, a pick, and a good online course and you should be good and ready to begin. You can of course try and pick up a cheap bag too but you may not need one at this stage.
Best Beginners Full Kit – Best Mandolin Under 300 Dollars
2. Vangoa A-Style Kit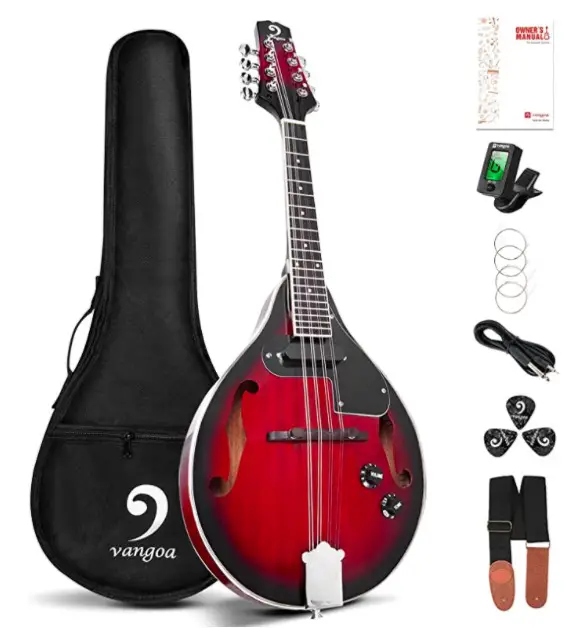 If you're a beginner, you may want to consider getting a full kit. A kit, which at the very least will include a tuner, basic instructional materials, picks, extra strings, bag, and maybe even a shoulder strap.
The mandolin below is a great option.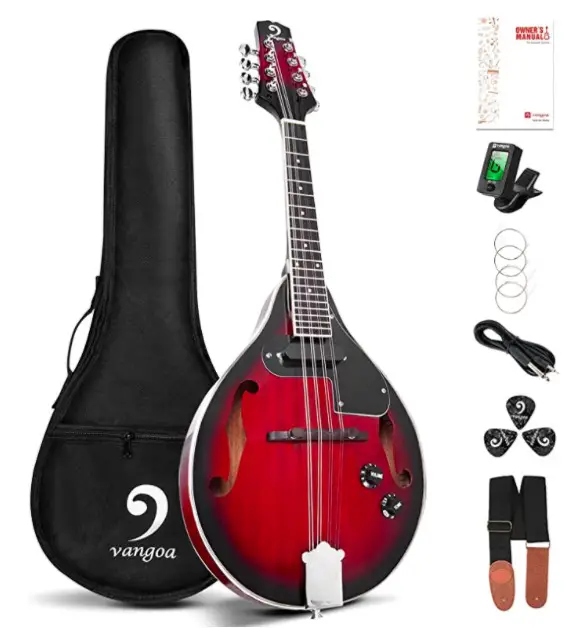 ✔

Everything you need in one kit. Comes with bag, digital tuner, pics, instruction book and extra strings and shoulder strap.
Buying a kit in this way is great if you don't want to spend extra time looking around for extra bits and pieces or if you're buying a mandolin as a gift for someone and you want everything in a box.
This Vangoa mandolin has the added feature of being electric and acoustic, so if you want to plug it into an amp or even play through headphones using a mini amp and not disturb people you live with or your neighbors, then you have that option too. A lot of bang for your buck.
Best Mid Level Pick – Best Mandolin Under 300 Dollars
3. Washburn M1S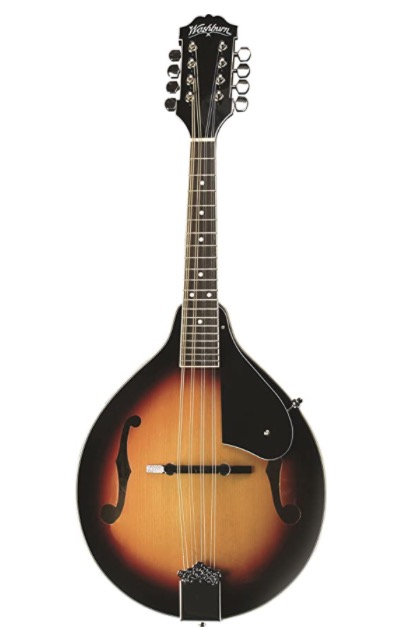 The Washburn M1S A-Style has a Rosewood fretboard and a maple body that produces an 'angelic' sound.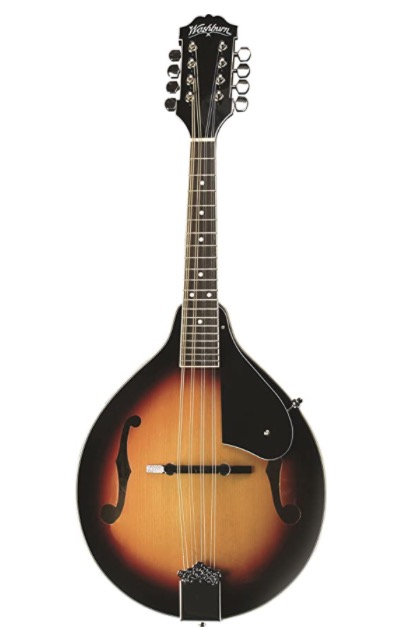 ✔

A great hand-crafted mid-level option for beginners and intermediates.
This mandolin plays very well for an instrument of its price. Solid spruce top and comes fully assembled ready to play out of the box. The main thing to be aware of with this instrument is the strings it comes with can for some players feel a little tight, so you may need to adjust them slightly to suit your liking. But that aside, a great choice.
Best Left-Handed Full Kit for Beginners – Best Mandolin Under 300 Dollars
4. Vangoa Left-Handed Mandolin
This Vangoa Full Kit comes with a bag, booklet, digital tuner, strings, picks, and a strap. Everything you need basically.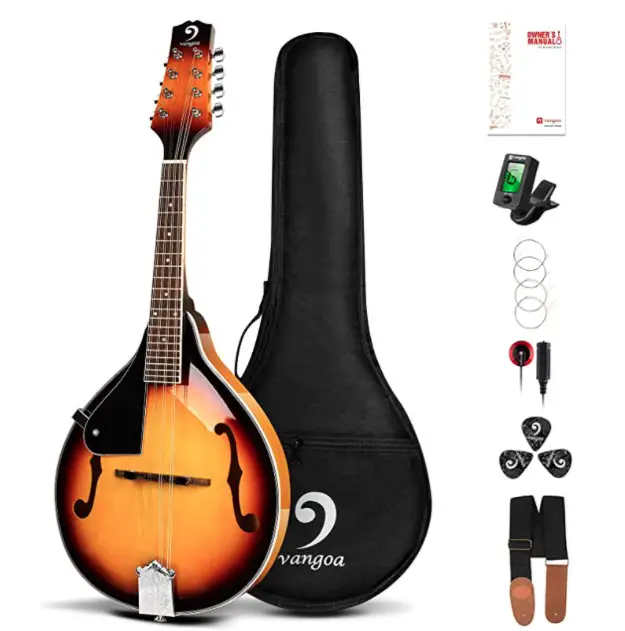 You cannot leave out the lefties! This Vangoa kit is a great choice. The Vangoa gives a very well-rounded sound and doesn't come at an expensive price.
The Vangoa also holds a tune-up very well, proving you don't need to break the bank to find a high-quality instrument in this day and age.
Best Mandolin for Old Time Music – Best Mandolins Under $300
5. Oscar Schmidt OM10E
When we say this is a good instrument for old-time music, we mean the sound it produced is very rich both when playing acoustic and electrically through an amp setup. The mahogany sides and back and of course the gloss finish make this mandolin look so beautiful. A real head-turner with a beautiful sound.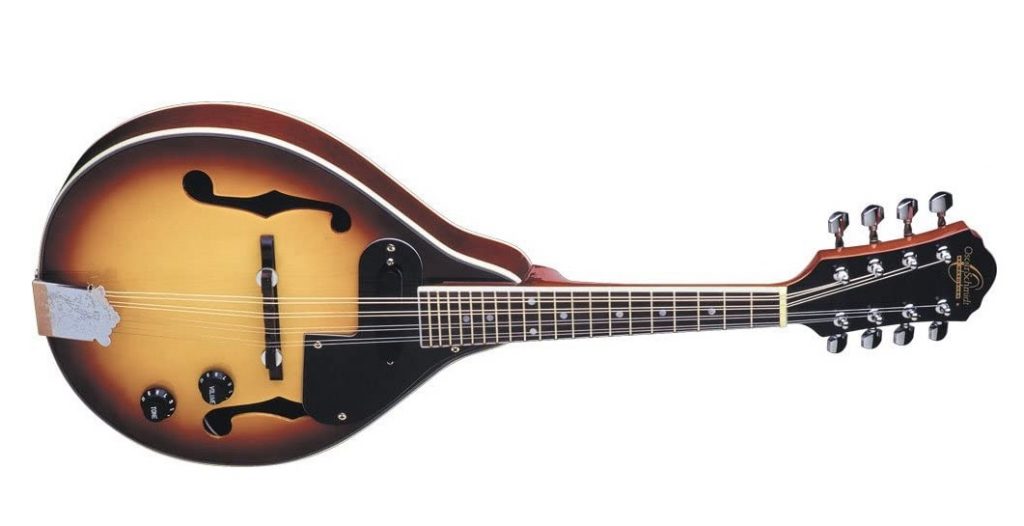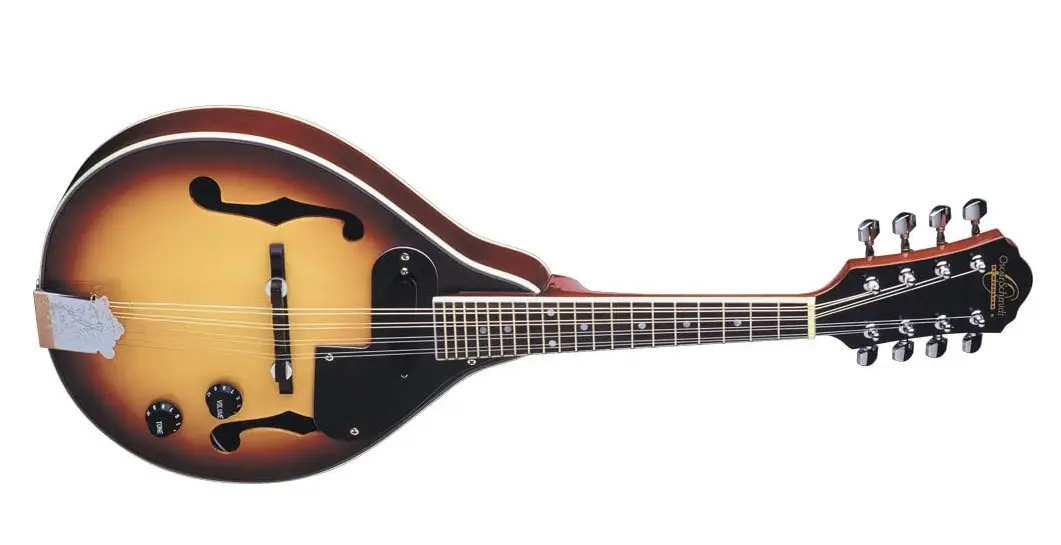 This is one of the best mandolins for old-time music out of our Top 5 list. Oscar Schmidt are renowned for their sound and build quality and this OM10E is no exception.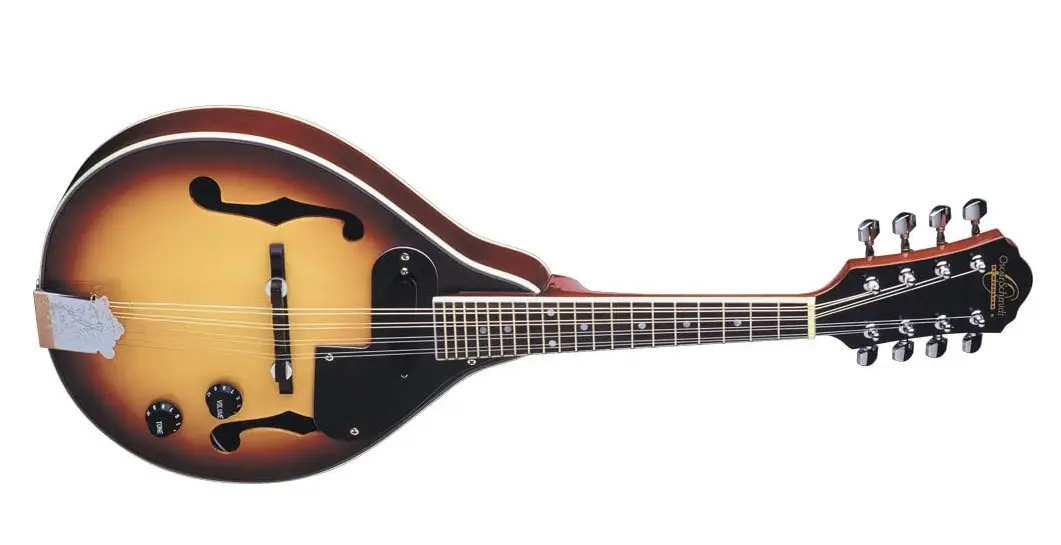 ✔

Great sound quality from renowned brand Oscar Schmidt.
Case included
Hopefully, this article has helped point you in the right direction of which mandolin might be right for you.
Be sure to check out some more of our mandolin articles here.
Happy strumming!