What Are the Best Mandolin Brands? If you are shopping for a mandolin, you may feel a bit overwhelmed by all the types and brands that are available. Whether you are new to the mandolin or an old pro, it never hurts to gain knowledge about the top brands, so you can make an informed choice. 
Table of Contents
Things to Consider When Choosing a Mandolin Brand
The more you know about a brand, the better equipped you will be to make the right purchase. You should never rush the process of purchasing a new mandolin or you could end up with buyer's remorse. Consider the following when choosing a brand. 
How do they construct their mandolins? Do they use choice woods like spruce? Is the soundboard hand-carved?
How long has the company been in business? Are their customer reviews mostly positive?
Are the fretboards made of rosewood or ebony?
Does the brand stand behind its craftsmanship by offering a warranty or guarantee?
Now that you know what to look for in a mandolin brand, it is time to discuss the top ten brands for 2021. With this information, you will be able to choose which brand best meets your needs and budget.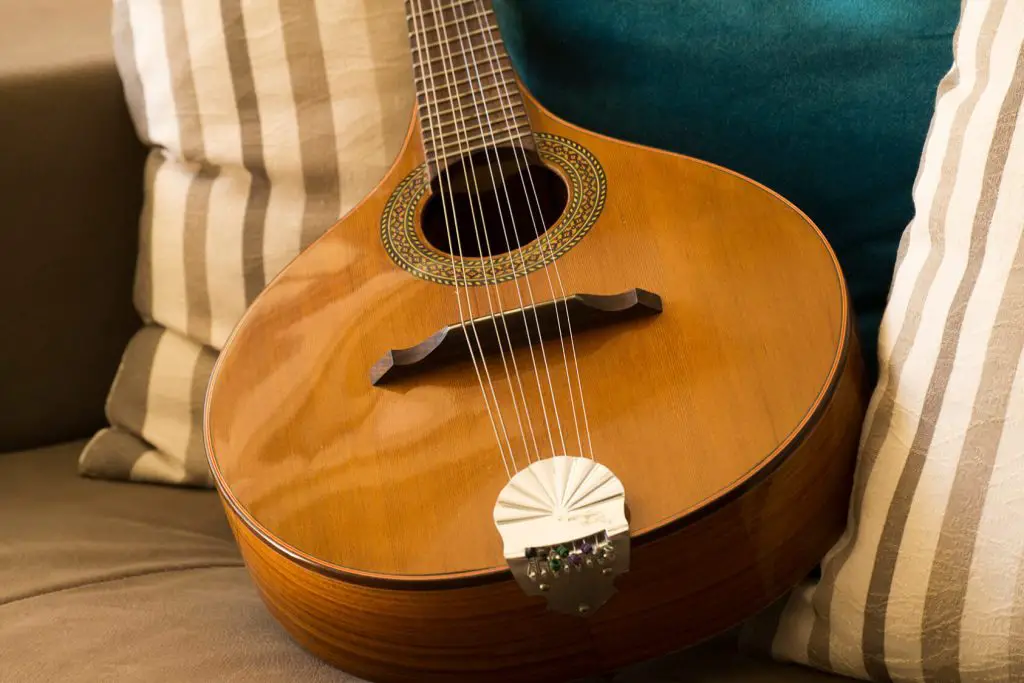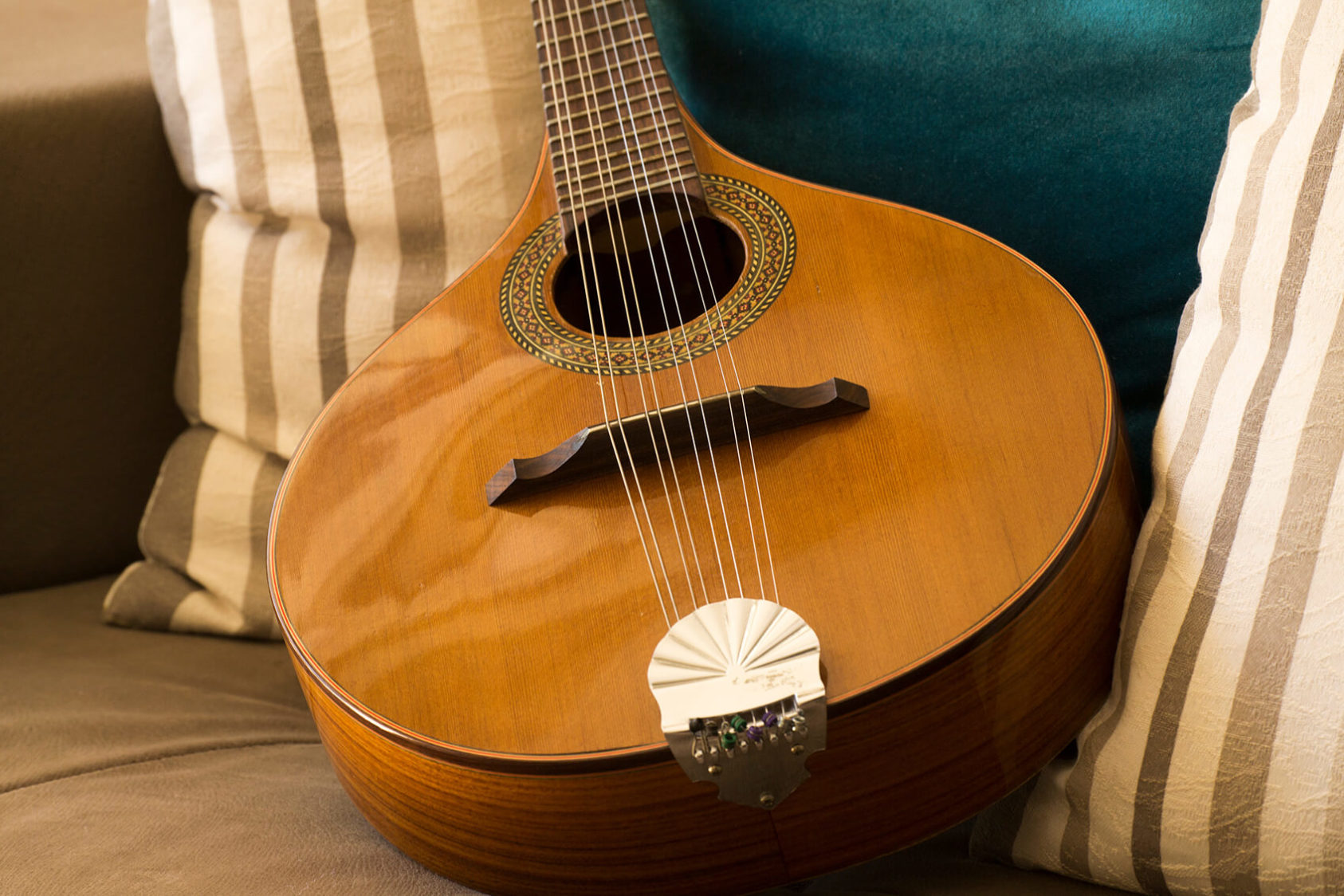 Top 10 Mandolin Brands of 2021
While there are many mandolin brands on the market, not all of them are made with the same dedication to quality. Use the above information to judge the brands in this list. 
1. Kentucky/Saga
Kentucky is a company that has been manufacturing mandolins for over forty years. Through the years, they have come out with many models that speak to both new players and old pros. 
Hand-crafted mandolins are typically expensive, but Kentucky offers their models at a fairly affordable price. They use solid German spruce for their mandolin tops and alpine maple for the backs and sides. The solid German spruce makes for a beautiful, bright sound. 
Kentucky joins the necks with the body using a dovetail joint that is meant to last a lifetime. Their Standard Series is ideal for beginners. 
Kentucky mandolins start from $350/£249.73 for the Standard Series. Their Master Series starts around $850/£606.49. 
2. The Loar
The Loar is a mandolin brand that pays homage to the old ways of crafting beautiful instruments. This brand makes some stunning mandolins at an affordable price. 
It is often difficult to find a truly amazing mandolin for under $400/£285.41, but The Loar has crafted mandolins in that price range that are really worth twice the price because of their amazing construction and sound. 
The Loar makes their mandolins with Grover tuners, and the sound of these instruments is on the high side but does not go down too low on the low side. All their mandolins are hand carved from AAA spruce and maple. 
You will find The Loar mandolins start around $350/£249.74 and can run up to $800/£570.82 or higher. 
3. Gold Tone
Gold Tone has been producing fine mandolins for over twenty years. Although they produce other stringed instruments, their mandolins are highly respected. 
They produce different types of mandolins, including bouzouki, electric, and F-styles, among others. Like most good mandolin brands, they make their tops out of solid spruce and their backs and sides maple. Their mandolins have a nice resonance, and they offer models that are suitable for beginners and pros. 
You will find Gold Tone mandolins start around $450/£321.07, but can rise as high as $900/£642.17 or more. 
4. Morgan Monroe
Morgan Monroe is a brand that has been on the scene since the late 90s. They are one of the few instrument companies that offer a lifetime warranty. 
Throughout the years, Morgan Monroe has remained a favorite among musicians because of its unique offerings, including some mandolins with wider necks and those made for lefties. 
A couple of years ago, they came out with their MF-550F, which is a solid carved F-Type. The brand is unique because they change their entire line often. They will sometimes even discontinue popular models, leaving their fans always guessing what the latest models will be in their collection. 
These mandolins start at about $300/£214.03 but can rise much higher. 
5. Oscar Schmidt
Oscar Schmidt is one of the oldest instrument brands in the world, getting its start in 1871. They offer premium woods and hardware, at a moderate price. 
Oscar Schmidt bodies are made of premium spruce and mahogany. Some of their models do have laminate, which can sometimes affect the sound, but most people who review their mandolins find them to offer good resonance with bright tones. 
Oscar Schmidt mandolins average between $250/£178.07 and up to around $500/£356.17 or more. 
6. Ibanez
Ibanez is a Japanese instrument company. They manufacture a wide array of instruments, including mandolins. 
This brand is fairly affordable, but it is their quality that has allowed them to remain one of the most popular mandolin brands on the market. 
Ibanez is known for its solid hardware that holds the strings better. The company makes both electric and acoustic mandolins, along with A and F-Type models. 
You will find the tonality of these instruments to be pleasing due to the spruce top. The mahogany sides are classic, and the instruments offer beautiful clarity. 
Ibanez mandolins range in price between $200/£142.38 and $500/£355.95.
7. Gretsch
Gretsch is another one of those brands that have been around for over 100 years, getting their start in 1883. They make a wide array of instruments, including mandolins of all styles and types. 
Gretsch makes mandolins that are highly playable, with slightly fatter necks than some brands, which is helpful for fretting. This brand is affordable and offers a surprisingly even tone for an inexpensive mandolin. 
Their New Yorker is one of their most popular models, and also one of the most affordable, starting at around $200/£142.47. 
8. Stagg
Stagg is another Japanese brand that started in 1970. They began making guitars, but now make an array of stringed instruments, including mandolins. 
This brand offers affordable mandolins that are ideal for beginners and intermediate players alike. They make their mandolins from basswood and their necks from rosewood. 
Stagg mandolins are highly affordable, starting at around $150/£106.88. 
9. Savannah
Savannah is a brand that focuses on bringing classic folk instruments to the world. While they are not as popular as some on this list, they hold their on in craftsmanship and sound. 
This brand offers truly affordable mandolins that are ideal for all skill levels, especially beginners. You cannot beat the price. While you may not get the sound and construction of brands like Kentucky, beginners will find these mandolins hold up well and are the perfect match for helping them grow accustomed to playing. 
You can pick up a Savannah for around $100/£71.32. 
10. Rogue
Rogue is a brand that offers inexpensive mandolins that are ideal for beginners. Although their instruments are highly affordable, they are surprisingly good at tone, intonation, and playability. 
If you are an advanced mandolin player, you will likely not choose such a beginner-level instrument, but even advanced musicians have remarked about the tone and intonation of Rogue mandolins. 
Rogue mandolins are about the same price as Savannahs at around $100/£71.32.
How to Decide Which Is Best for You?
The top few brands on the list offer some of the best quality in the industry, but all of the brands listed have good offerings, depending on your playing style and experience.
No matter which brand you choose, it would be wise to play the instrument before you purchase it. Holding the mandolin in your hands and playing it will allow you to see how it feels and how it sounds, so you can make the right choice. 
What Are The Best Mandolin Brands? – Conclusion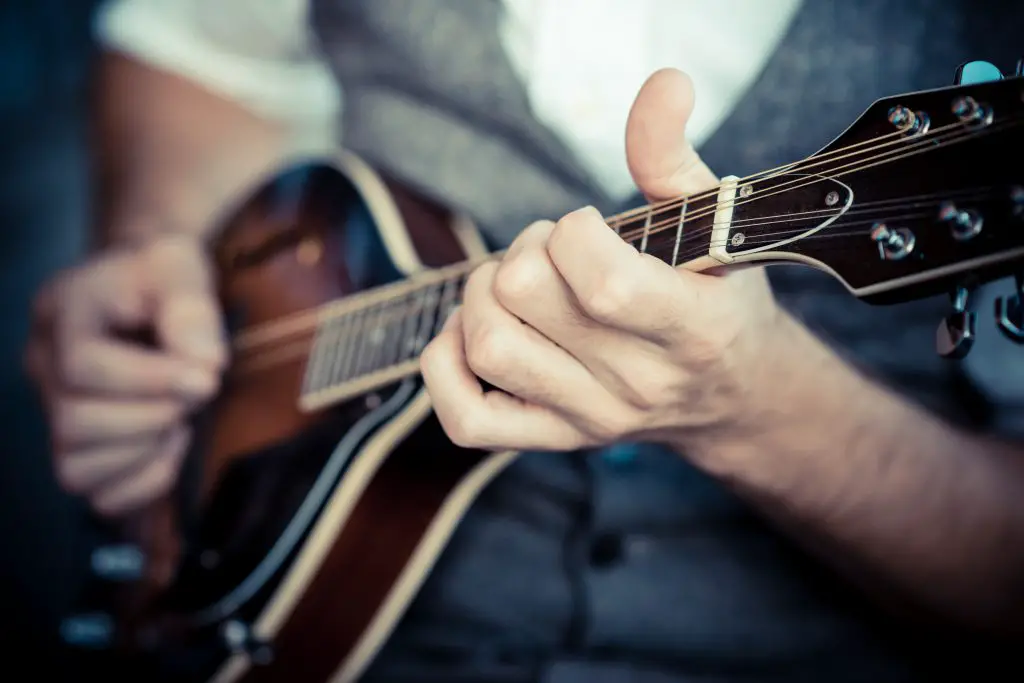 Finding the right mandolin can seem stressful, but it does not have to be that way. If you are armed with accurate information, you can more easily make the right purchase to meet your needs. 
A mandolin needs to fit perfectly in your hands and it should strum easily. If the intonation, tone, and resonance are right, everything you play will be music to your ears. 
Research the above brands and get your hands on a few models to try them out. You will be surprised that it is possible to find affordable mandolins that have good sound and construction. 
Once you find the right mandolin, you will discover many options for learning cords and strumming styles. The mandolin is just one of those instruments that speak to a musician's heart.